Engineering tools & platforms
Building on over 20 years of experience gained from the development of its nuclear projects with world-class engineering companies, CORYS has developed a wealth of solutions to support conceptual design and licensing of nuclear reactors, detailed design work of nuclear construction projects and testing & commissioning of their actual implementation.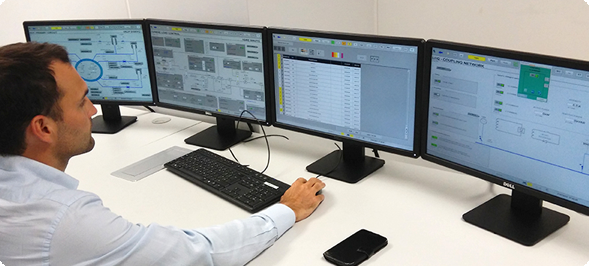 Simulation technology now enable engineers in problem identification and corrective solutions validation from the earliest phase of the development cycle. By providing a virtual view of the dynamic behavior of complex systems in their full operating range and changing conditions, costly and time-consuming design revisions during design, construction and commissioning can be avoided.
CORYS simulation tools, using true object-oriented technology and a full-graphical approach, is fast and efficient. Its design and features have been adapted to become fully embedded in the engineering process. With accurate, high-fidelity system modeling tools, its open architecture allows simple addition of new modeling objects or code, interface with third-party engineering grade simulation code, DCS emulations and stimulated hardware.
References
France - France - 法国 - Frankreich
India - Inde - 印度 - Indien
Slovakia - Slovaquie - 斯洛伐克 - Slowakei