30 years of innovation in rail simulation
From the first train-driving simulator to use computer-generated images in 1991 to today's hyper-realistic AI-powered CGIs, CORYS has secured its position at the top of the global rail simulation market through an organisation that supports innovation and strong customer relationships.
From the very beginning, CORYS has been synonymous with innovation in rail simulation. The company's first train driving simulator, released in 1991, used computer-generated images, rather than the conventional endless loop of static recorded video footage – the first on the market to do so. Today, CORYS is leveraging the power of AI to achieve unparalleled realism in its simulators and is moving the rail simulation industry into the cloud with its SODA simulator for anytime, anywhere training.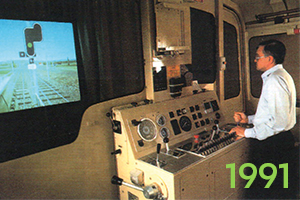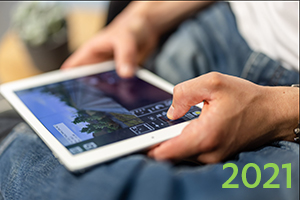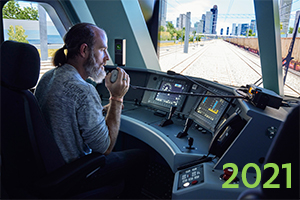 Commercial Manager John Madden, who came to CORYS 23 years ago from the UK after completing a student internship with the company, said :
"We work closely with our customers to target our innovation efforts to their needs, and this is reflected in our big technology releases over the years, like our track builder and network editing tools, auto CGI generation processes, high-accuracy train modeling, tactile instructor stations, and simulation in the cloud."
Renaud Perez, VP Transportation, who has been with CORYS for 14 years in China, the US and, now, back in his native France, added:
"Our shareholders, EDF and Framatome, believe in innovation and fully support us in our R&D strategy. CORYS also takes full advantage of R&D partnerships with academic research labs and technological synergies with its other business units to come up with out-of-the-box solutions to its customers' needs. The know-how we have developed for our energy and nuclear customers, for example, is proving to be a decisive advantage in managing increasingly complex rail simulation projects."
Finally, CORYS customers – many of whom have decades-long relationships with the company – get more than just simulators.
John said:
"Our customers become part of a true community of knowledge we strive to keep alive through events like our annual SimTech conference and our TechLab, where customers can road test new concepts with us. It is collaborative innovation at its best,"
With growing interest in hyper-realistic and on-demand simulation – two of CORYS' key strengths – we are sure that the next 30 years will be just as exciting as the last!