Alternance Ingénieur – domaine Batterie
Sujet : Développement de simulateurs de chaines de production ou de recyclage de batteries
CORYS est propriétaire du logiciel de modélisation IndissPlus. Ce logiciel est utilisé pour modéliser des procédés variés comme des électrolyseurs, du traitement de l'eau ou encore des raffineries. Les modèles sont basés sur les principes fondamentaux de la physique et permettent de prédire le comportement des procédés modélisés.
L'objectif de l'alternance est de développer un simulateur dans le domaine des batteries Lithium-ion. Le sujet pourra porter aussi bien sur la chaîne production que la chaîne de recyclage des batteries. Le besoin est de réaliser un simulateur complet de ces lignes. Ce simulateur sera composé d'un modèle numérique développé à l'aide du logiciel Indiss Plus ainsi que d'une interface graphique développée en WPF (technologie native de Windows).
Les chaines de productions/recyclage de batteries sont décomposées en ateliers successifs (atelier assemblage,
atelier découpage, …)
L'alternant sera en charge de la modélisation d'un ou plusieurs ateliers des chaînes de production/recyclage des batteries
L'alternant aura la possibilité de réaliser aussi bien la modélisation physique que l'interface graphique associée à l'atelier
La modélisation sera réalisée avec le logiciel IndissPlus (développé par CORYS)
L'alternant sera encadré par des experts techniques pouvant l'épauler dans son travail
La modélisation couvrira plusieurs domaines techniques dont :
- La modélisation physique : utilisation du logiciel IndissPlus et création de modèles physiques pour des
équipements spécifiques
- L'automatique : gestion des séquences de la chaine de production
- La programmation : développement graphique en XAML / C#, possibilité de modéliser des équipements
en C#
Attrait pour la modélisation, la programmation, l'automatique et les procédés
Curiosité scientifique et bonne autonomie
Rigueur rédactionnelle
Travail en équipe, communication
Alternance - 3 ans à partir de 2023
Grenoble, Auvergne Rhône Alpes - France
CORYS, Grenoble-based SME of 200 people, the world's leading player in dynamic simulation for the training and engineering of complex systems in the nuclear energy production, process industries and rail transport markets. 
CORYS offers innovative and high-tech solutions (Dynamic Modeling, Synthetic Images, Cloud, Artificial Intelligence, etc.).
To date, more than 3,700 simulators used on 5 continents give CORYS a reputation recognized by all of its customers.
In a privileged working environment within the Presqu'ile Scientifique in Grenoble, our employees share a dynamic team spirit based on mutual aid and trust. In summary, CORYS is an agile, dynamic company with high technicality, friendliness and exciting jobs that generate internal experiences and opportunities.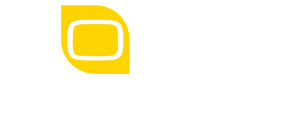 You want to join our teams and contribute to the development of the company?
To apply for the job, please contact us, please contact us by filling the form or sending your CV and cover letter by email, with the reference of the offer to candidature@corys.fr