Chargé (e) des Ressources Humaines
Pour notre Service Ressources Humaines
Véritable bras droit du DRH, vous serez amené à gérer pour l'ensemble des collaborateurs (250 environ) :
Recrutement : anticiper et suivre les besoins en ressources (recueil des besoins, préqualification, tri des Cv's, reporting, animation réseaux sociaux…) : vous travaillez en étroite collaboration avec les managers de la définition du besoin jusqu'à l'intégration / montée en compétence du nouveau collaborateur (CDI, CDD, Intérim, sous-traitant, stagiaires…). Vous contribuez au développement d'actions de communication (marque employeur, supports internes, relation écoles…)
Gestion des compétences : du plan de formation (budget, recueil des besoins, priorisation, déploiement, logistique, reporting…) à la gestion et maintien des compétences : anticipation, processus des transferts de compétences… Suivi des fiches de poste/mission et processus RH, évolution de carrière.
Process RH : vous assurez le suivi de toute la documentation interne et êtes force de proposition sur divers sujets (GPEC, optimisation process RH, SIRH…)
Diplômé(e) Bac+4 avec une spécialité RH avec 5 ans d'expérience en RH minimum
Compétences relationnelles, de communication, d'adaptation et d'écoute
Pédagogie, rigueur, esprit de synthèse et curieux (se)
Bonnes capacités rédactionnelles
Respect du cadre confidentiel de la fonction RH
Une bonne maitrise informatique dont Word/Excel
L'anglais et la connaissance de la paye & gestion du personnel est un plus.
CDI, temps partiel possible
Grenoble, Auvergne rhône Alpes - France
CORYS, Grenoble-based SME of 200 people, the world's leading player in dynamic simulation for the training and engineering of complex systems in the nuclear energy production, process industries and rail transport markets. 
CORYS offers innovative and high-tech solutions (Dynamic Modeling, Synthetic Images, Cloud, Artificial Intelligence, etc.).
To date, more than 3,700 simulators used on 5 continents give CORYS a reputation recognized by all of its customers.
In a privileged working environment within the Presqu'ile Scientifique in Grenoble, our employees share a dynamic team spirit based on mutual aid and trust.In summary, CORYS is an agile, dynamic company with high technicality, friendliness and exciting jobs that generate internal experiences and opportunities.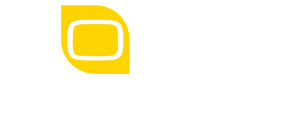 You want to join our teams and contribute to the development of the company?
To apply for the job, please contact us, please contact us by filling the form or sending your CV and cover letter by email, with the reference of the offer to candidature@corys.fr