Développement fullstack : refonte d'un site web
STAGE 
Pour le projet Editeur DFD, maquettage du site DFD-Web en utilisant des technologies modernes basées sur des framework (front-end et back-end). L'objectif étant in fine de pouvoir proposer au client (EDF) un site DFD-Web plus moderne, plus sécurisé et plus facile à maintenir
Le stagiaire aura pour mission de procéder à la refonte d'un site Web utilisé dans le domaine du nucléaire. Cette refonte a pour objectif de moderniser et sécuriser l'interface web (front-end) ainsi que le code back-end, grâce à la mise en place de nouveaux framework.
Le stage se divisera en plusieurs axes :
Etude et compréhension du site web existant et des enjeux utilisateurs
Conception de la nouvelle interface web (UI/UX)
Développement du site web à l'aide de framework front-end et back-end
Tests et validation
Développement web : java, html, javascript, SQL
Des notions sur les framework Spring, Angular ou React sont appréciées
Grenoble, Auvergne rhône Alpes - France
CORYS, Grenoble-based SME of 200 people, the world's leading player in dynamic simulation for the training and engineering of complex systems in the nuclear energy production, process industries and rail transport markets. 
CORYS offers innovative and high-tech solutions (Dynamic Modeling, Synthetic Images, Cloud, Artificial Intelligence, etc.).
To date, more than 3,700 simulators used on 5 continents give CORYS a reputation recognized by all of its customers.
In a privileged working environment within the Presqu'ile Scientifique in Grenoble, our employees share a dynamic team spirit based on mutual aid and trust.In summary, CORYS is an agile, dynamic company with high technicality, friendliness and exciting jobs that generate internal experiences and opportunities.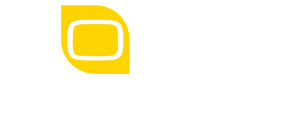 You want to join our teams and contribute to the development of the company?
To apply for the job, please contact us, please contact us by filling the form or sending your CV and cover letter by email, with the reference of the offer to candidature@corys.fr