Développement IoT/Arduino – UX/UI – Qt/C++
A Grenoble, dans un environnement de travail privilégié au sein de la Presqu'ile scientifique, vous intégrerez l'équipe R&D qui assure la conception, l'uniformisation et la production d'interfaces utilisateurs et solutions innovantes pour le fonctionnement et le pilotage des simulateurs ferroviaires temps réel
Au travers d'un stage d'une durée de 6 mois, à partir du mois de mars 2023, et au sein d'une équipe de 10 personnes, vous aurez la responsabilité des missions suivantes :
Reprise du code existant d'un outil de calibration sur entrée analogique utilisé pour la mise en œuvre des contrôleurs utilisés par les simulateurs (C++)
Conception d'une interface d'utilisation moderne et user friendly (UX/UI - Qt)
Intégration/validation logiciel-matériel via module d'I/O CORYS (MAATEL) et module standard Arduino
Basé sur les technologies C++, Qt, config XML. Le but sera de mettre en place un outil de calibration & validation configurable suivant les cibles à tester et les différents types de simulateurs. Pour cela vous recueillerez et analyserez le besoin en collaboration avec différents métiers à savoir, modéliseur de train, informaticien intégrateur, équipe support client et R&D (pour mise en œuvre dans la plateforme de simulation CORYS).
6 mois à partir de mars 2023
Grenoble, Auvergne rhône Alpes - France
CORYS, Grenoble-based SME of 200 people, the world's leading player in dynamic simulation for the training and engineering of complex systems in the nuclear energy production, process industries and rail transport markets. 
CORYS offers innovative and high-tech solutions (Dynamic Modeling, Synthetic Images, Cloud, Artificial Intelligence, etc.).
To date, more than 3,700 simulators used on 5 continents give CORYS a reputation recognized by all of its customers.
In a privileged working environment within the Presqu'ile Scientifique in Grenoble, our employees share a dynamic team spirit based on mutual aid and trust.In summary, CORYS is an agile, dynamic company with high technicality, friendliness and exciting jobs that generate internal experiences and opportunities.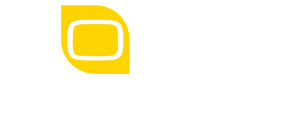 You want to join our teams and contribute to the development of the company?
To apply for the job, please contact us, please contact us by filling the form or sending your CV and cover letter by email, with the reference of the offer to candidature@corys.fr