Développement Méthode Ingénierie Système / DevOps – C++, XML
A Grenoble, dans un environnement de travail privilégié au sein de la Presqu'ile scientifique, vous intégrerez l'équipe R&D qui assure la conception, l'uniformisation et la production d'interfaces utilisateurs et solutions innovantes pour le fonctionnement et le pilotage des simulateurs ferroviaires temps réel
Au travers d'un stage d'une durée de 3 mois, à partir du mois de juillet 2023, et au sein d'une équipe de 10 personnes, vous aurez la responsabilité des missions suivantes :
Intégration d'un module de calibration d'un manipulateur de conduite de train. Module développé en C++, interface de configuration basée sur des données XML, intégration dans l'applicatif des simulateurs de train par interfaçage type bus CAN.
Reprise du code pour intégration dans la chaîne de production des simulateurs CORYS
Reprise de l'interface de configuration pour gérer plusieurs entrées analogiques
Définition du service de calibration et extension aux manipulateurs type ULS sur base Arduino (Ultra Light Simulator)
Basé sur les technologies C++ et XML, le but sera de mettre en place les outils de calibration dans l'atelier de production des simulateurs de train. La mise à disposition des services demande une industrialisation des produits pour garantir leur usage dans le cadre des projets CORYS. Cette intégration s'inscrit dans le cycle de production DevOps de l'atelier de production des simulateurs de train CORYS.
En 5ème année d'Ecole d'ingénieur ou Master dans une formation thermo hydraulique, physique-chimie, contrôle-commande, génie industriel.
Thermo hydraulique diphasique
Connaissance des réacteurs à eau pressurisé
Environnement Windows/Linux
Modélisation / méthodes numériques
Bon sens
Proactivité
Bon relationnel
3 mois à partir de juillet 2023
Grenoble, Auvergne rhône Alpes - France
CORYS, Grenoble-based SME of 200 people, the world's leading player in dynamic simulation for the training and engineering of complex systems in the nuclear energy production, process industries and rail transport markets. 
CORYS offers innovative and high-tech solutions (Dynamic Modeling, Synthetic Images, Cloud, Artificial Intelligence, etc.).
To date, more than 3,700 simulators used on 5 continents give CORYS a reputation recognized by all of its customers.
In a privileged working environment within the Presqu'ile Scientifique in Grenoble, our employees share a dynamic team spirit based on mutual aid and trust.In summary, CORYS is an agile, dynamic company with high technicality, friendliness and exciting jobs that generate internal experiences and opportunities.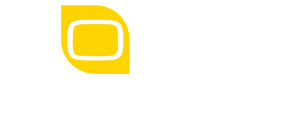 You want to join our teams and contribute to the development of the company?
To apply for the job, please contact us, please contact us by filling the form or sending your CV and cover letter by email, with the reference of the offer to candidature@corys.fr