Développeur 3D / C++ / UNREAL ENGINE (H/F)
Participer au développement d'un pipeline de production et de rendu d'images de synthèse sous UNREAL ENGINE 5, pour la simulation de mondes urbains.
Expérimenté, vous êtes passionné par la 3D, la programmation, et vous souhaitez vous épanouir dans le serious game, la simulation, à Grenoble, au cœur des Alpes – et dans le cadre de notre projet R&D ayant obtenu un MegaGrant d'EPIC GAMES.
Vous serez intégré à l'équipe R&D, et vous travaillerez en étroite collaboration avec les architectes solution d'EPIC GAMES.
Vous prendrez en charge la conception et le développement de nouvelles fonctions et tools dans l'éditeur d'UNREAL, ainsi que dans la partie moteur.
Pour répondre aux besoins et spécificités de notre domaine : tant pour la production de mondes 3D ferroviaires et urbains, que pour l'intégration du moteur à notre infrastructure de simulation dynamique.
Avec des enjeux importants sur les fonctions d'édition, la génération automatique, les objets procéduraux, ainsi que le photoréalisme.
Bac+5 en Informatique, idéalement avec une composante en 3D et images de synthèse
Ou diplômé d'une école de Jeux Vidéo
5+ ans d'expérience en développement logiciel C++
Maîtrise du développement sous UNREAL ENGINE
Connaissances en modélisation et mathématiques 3D
Connaissances en synthèse d'images (éclairage, effets spéciaux, shaders HLSL)
Expérience en programmation orientée objets et génie logiciel
Connaissances de Perforce (ou outil similaire de gestion de configuration)
Anglais technique
Grenoble, Auvergne rhône Alpes - France
CORYS, Grenoble-based SME of 200 people, the world's leading player in dynamic simulation for the training and engineering of complex systems in the nuclear energy production, process industries and rail transport markets. 
CORYS offers innovative and high-tech solutions (Dynamic Modeling, Synthetic Images, Cloud, Artificial Intelligence, etc.).
To date, more than 3,700 simulators used on 5 continents give CORYS a reputation recognized by all of its customers.
In a privileged working environment within the Presqu'ile Scientifique in Grenoble, our employees share a dynamic team spirit based on mutual aid and trust.In summary, CORYS is an agile, dynamic company with high technicality, friendliness and exciting jobs that generate internal experiences and opportunities.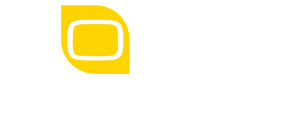 You want to join our teams and contribute to the development of the company?
To apply for the job, please contact us, please contact us by filling the form or sending your CV and cover letter by email, with the reference of the offer to candidature@corys.fr