Informaticien développement Python
CORYS est engagé dans la refonte complète de son logiciel de modélisation ALICES, IDE de référence pour concevoir des simulations complexes, temps réel et multi-physiques. Une équipe développe les nouvelles interfaces en technologie C++/Qt/Qml. CORYS propose un stage de fin d'étude pour valider la mise en œuvre de Python sur certains modules de l'atelier où plus de flexibilité est recherchée.
Le stagiaire intégrera l'équipe R&D ALICES pour réaliser un ou plusieurs composants de l'atelier ALICES en Python avec le module PyQt. La cible principale est une application permettant de paramétrer, lancer et monitorer les exécutables contribuant à une même simulation sur un ensemble de machines.
L'environnement de travail :
Equipe pluridisciplinaire mêlant des spécialistes en informatique, en analyse numérique et en modélisation physique
Développement géré sous GitLab avec une démarche forte d'intégration continue
Collaboration avec une équipe de Design UI/UX pour l'ergonomie de la solution
Développement d'IHM en Python / PyQt
Exécution de commandes sur un hôte distant Linux et Windows
Eventuellement, interfaçage avec des services en C++
Grenoble, Auvergne rhône Alpes - France
CORYS, Grenoble-based SME of 200 people, the world's leading player in dynamic simulation for the training and engineering of complex systems in the nuclear energy production, process industries and rail transport markets. 
CORYS offers innovative and high-tech solutions (Dynamic Modeling, Synthetic Images, Cloud, Artificial Intelligence, etc.).
To date, more than 3,700 simulators used on 5 continents give CORYS a reputation recognized by all of its customers.
In a privileged working environment within the Presqu'ile Scientifique in Grenoble, our employees share a dynamic team spirit based on mutual aid and trust.In summary, CORYS is an agile, dynamic company with high technicality, friendliness and exciting jobs that generate internal experiences and opportunities.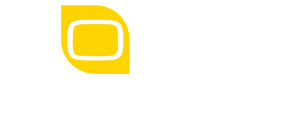 You want to join our teams and contribute to the development of the company?
To apply for the job, please contact us, please contact us by filling the form or sending your CV and cover letter by email, with the reference of the offer to candidature@corys.fr