Marketing & Communication
A Grenoble, dans un environnement de travail privilégié au sein de la Presqu'ile scientifique, vous intégrerez l'équipe commerciale qui assure le suivi des clients existant et la prise de contact avec les nouveaux clients et les prospects proposer des solutions innovantes pour le fonctionnement et le pilotage des simulateurs ferroviaires temps réel.
Vous serez intégré(e) à l'équipe commerciale, composée de 5 personnes réparties par zone géographique ou par compte client. Leur rôle est de vendre à nos clients les produits de notre entreprise. Nos produits sont des simulateurs de transports sur rails et nous avons une très large gamme de produits qui va d'un simple simulateur sur tablette à un simulateur dans une cabine à taille réelle avec simulateur de mouvements. Les principaux interlocuteurs sont des organismes de formation qui utilisent nos simulateurs comme complément de formation, des constructeurs de trains ou encore des opérateurs.
Nos simulateurs utilisent des solutions très innovantes avec un des meilleurs softs du marché (UNREAL) en partenariat avec Epic Game.
Travail demandé :
Aider à la mise en place de notre plan de communication sur trois axes :

Les activités existantes (le plan courant – contrat/news)
Nouveau plan de communication dédié à une rupture technologique (en partenariat avec EPIC GAMES) et à des nouveaux produits qui seront lancés à l'automne 2023)
Notre conférence SimTech qui aura lieu à Grenoble les 10-12 octobre 2023 (autour de 300 participants en provenance des 5 continents)

Gérer et planifier les opérations marketing conformément à notre de plan de communication
Coordonner la réalisation visuels, messages & wording, et des différents supports avec notre service communication et infographie (LinkedIn, site web, newsletter, etc…)
Mesurer l'efficacité des campagnes : analyse et reporting.
Piloter le groupe de travail Branding pour l'amélioration de l'image de marque de l'unité transport.
Master 1 ou  Master 2
Autonome
Curieux
Bon relationnel
Travail d'équipe
Maitrise du Pack Office
Maitrise de l'anglais
Grenoble, Auvergne rhône Alpes - France
CORYS, Grenoble-based SME of 200 people, the world's leading player in dynamic simulation for the training and engineering of complex systems in the nuclear energy production, process industries and rail transport markets. 
CORYS offers innovative and high-tech solutions (Dynamic Modeling, Synthetic Images, Cloud, Artificial Intelligence, etc.).
To date, more than 3,700 simulators used on 5 continents give CORYS a reputation recognized by all of its customers.
In a privileged working environment within the Presqu'ile Scientifique in Grenoble, our employees share a dynamic team spirit based on mutual aid and trust.In summary, CORYS is an agile, dynamic company with high technicality, friendliness and exciting jobs that generate internal experiences and opportunities.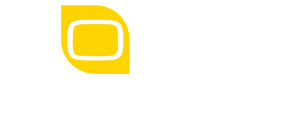 You want to join our teams and contribute to the development of the company?
To apply for the job, please contact us, please contact us by filling the form or sending your CV and cover letter by email, with the reference of the offer to candidature@corys.fr