Responsable Technique Matériel
Les projets complexes vous attirent ? L'innovation est votre moteur ? Embarquez pour participez à la grande aventure de la simulation et des applications numériques au sein de CORYS !
Pour augmenter la capacité de notre Bureau d'Etudes et faire face aux enjeux de demain, nous renforçons l'équipe Matériel.
En lien opérationnel avec les chefs de projets et/ou les gestionnaires de comptes, vous concevez, construisez, livrez et installez nos produits.
Vous réalisez les études, la conception et les adaptations mécaniques (machines spéciales d'un ensemble mécano-soudé).
Vous concevez de façon générale les plans de câblage réalisés en externe.
Vous réalisez les études d'implémentation site de nos produits, ainsi que les analyses de risques chantiers pour les installations.
Vous assurez le suivi :
Des sociétés de tôlerie (conception, acceptation, livraison)
Des sociétés de câblage (conception, réalisation, acceptation, livraison)
Des installations des produits et de la sécurité des équipes (à CORYS comme chez le client)
Vous travaillez en autonomie sur une partie des achats dans le domaine du son, de la connectique, de la vidéo et de la petite mécanique…
De formation Bac+4 minimum, profil ingénieur mécanicien (mécatronique, …) avec 5 ans d'expérience (de préférence en Bureau d'Etudes avec atelier).
Compétences techniques :
Logiciel de CAO SolidEdge (SolidWorks accepté)
Maitrise de Microsoft Office
Anglais (bon niveau à l'oral et à l'écrit)
Compétences générales :
Grenoble, Auvergne Rhône Alpes - France
CORYS, Grenoble-based SME of 200 people, the world's leading player in dynamic simulation for the training and engineering of complex systems in the nuclear energy production, process industries and rail transport markets. 
CORYS offers innovative and high-tech solutions (Dynamic Modeling, Synthetic Images, Cloud, Artificial Intelligence, etc.).
To date, more than 3,700 simulators used on 5 continents give CORYS a reputation recognized by all of its customers.
In a privileged working environment within the Presqu'ile Scientifique in Grenoble, our employees share a dynamic team spirit based on mutual aid and trust. In summary, CORYS is an agile, dynamic company with high technicality, friendliness and exciting jobs that generate internal experiences and opportunities.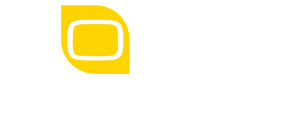 You want to join our teams and contribute to the development of the company?
To apply for the job, please contact us, please contact us by filling the form or sending your CV and cover letter by email, with the reference of the offer to candidature@corys.fr