Senior Project Manager – Training Simulators (Rail)
We are currently seeking a skilled and experienced Project Manager to join our team in developing cutting-edge real-time simulation software for railroad engineer training and certification. As the Project Manager, you will be responsible for planning, organizing, budgeting, overseeing, and documenting all aspects of your assigned projects.
You will work closely with upper management and clients to ensure that the scope and direction of each project is on schedule and within budget.
Manage active projects over their complete lifecycle: requirements, design, development, testing, acceptance and closure, while overseeing deliverables, resource allocation, forecasting, budgeting, expenses, quality control and risk management.
Coordinate/manage/coach our engineers to ensure all corporate engineering standards and quality requirements are met.
Establish and maintain excellent relationships with our clients.
Contract and monitor sub-contractors and suppliers.
Work closely with company management to ensure that project requirements can be met on schedule and on budget.
Bachelor degree (or higher) in Computer Science, Engineering, or a related field.
Minimum of 5 years of proven experience in project management, with a focus on software development.
Excellent communication skills. Proficient in English for oral and written technical communications.
Strong knowledge and understanding of software development and integration.
Ability to manage multidisciplinary teams of engineers with different types of backgrounds.
Team player with the ability to work within a collaborative environment.
Proficient in Microsoft Project, Smartsheet or similar project management tools in the Microsoft Windows environment.
Creative, resourceful, and innovative problem solver.
Leadership experience with a desire to help team members grow.
Project Manager Professional (PMP) certification is a plus but not required.
Experience in modeling and simulation and knowledge of the railway industry are also a plus.
Remote work options.
Health insurance – CORYS pays 100% of monthly premiums for employees
Generous 401k match.
Annual bonus program.
CORYS, Grenoble-based SME of 200 people, the world's leading player in dynamic simulation for the training and engineering of complex systems in the nuclear energy production, process industries and rail transport markets. 
CORYS offers innovative and high-tech solutions (Dynamic Modeling, Synthetic Images, Cloud, Artificial Intelligence, etc.).
To date, more than 3,700 simulators used on 5 continents give CORYS a reputation recognized by all of its customers.
In a privileged working environment within the Presqu'ile Scientifique in Grenoble, our employees share a dynamic team spirit based on mutual aid and trust.In summary, CORYS is an agile, dynamic company with high technicality, friendliness and exciting jobs that generate internal experiences and opportunities.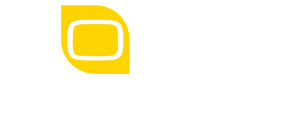 You want to join our teams and contribute to the development of the company?
To apply for the job, please contact us, please contact us by filling the form or sending your CV and cover letter by email, with the reference of the offer to candidature@corys.fr