Simulation Software Engineer and Technical Lead – Rail Simulators
Become part of a dynamic and growing team developing cutting edge software that creates a real-time simulation experience for railroad engineers in pursuit of training certification.
You will lead a diverse skill set team of simulation product development professionals. More specifically, in this role you will be responsible for the Software Development Life Cycle (SDLC) of CORYS rail simulation products. This is a fast paced yet highly rewarding position for a talented and experienced software engineer that has held a team leadership role.
Technical customer liaison, responsible for contractual requirement compliance
Create, modify and configure train simulation software in C++ for a wide range of training devices, from full-scale motion-based simulators to desktop portable devices and cloud solutions.
Troubleshoot and debug the code base using Microsoft Visual Studio.
Lead the Hardware / Software Development and Integration phase of projects
Participate in device installation, testing, and corrections with our team and our customers
Create software updates and test before deploying to our client
Provide technical leadership to the team of engineers and technicians working in your project
Participate in maintenance and technology upgrades
Recommend ways to enhance efficiency and productivity
Minimum of five years C++ work experience using Microsoft Visual Studio
BS in Computer Science, Electrical Engineering, or two additional years of work experience
Strong troubleshooting, debugging and object-oriented programming skills
Excellent communication skills
Self-starter that can work with minimal oversight
Quick to acquire new knowledge and skills
Able to infrequently travel to customer sites for meetings, installations, and upgrades
Must be authorized to work in the U.S.
PHP, Perl, SQL, XML, Python, and batch scripting languages
Excellent team player with the ability to work within a collaborative environment
Able to multi-task and work in a fast-paced environment
Creative, resourceful, and innovative problem solver
Proficient in English for oral and written technical communications
Experience in modeling and simulation and knowledge of the railway industry are a plus
Team leadership experience with a desire to grow and improve all team members
Remote work options
Excellent benefit package, for example – if single 100% of the medical, dental, and visual monthly premium is paid for by the company. If not single Corys subsidizes 75% of the cost.
Generous 401k match
Annual bonus potential
Industry leading salary – Jacksonville reference
Pet friendly work place (except snakes)
Jacksonville, Florida, USA
CORYS, Grenoble-based SME of 200 people, the world's leading player in dynamic simulation for the training and engineering of complex systems in the nuclear energy production, process industries and rail transport markets. 
CORYS offers innovative and high-tech solutions (Dynamic Modeling, Synthetic Images, Cloud, Artificial Intelligence, etc.).
To date, more than 3,700 simulators used on 5 continents give CORYS a reputation recognized by all of its customers.
In a privileged working environment within the Presqu'ile Scientifique in Grenoble, our employees share a dynamic team spirit based on mutual aid and trust.In summary, CORYS is an agile, dynamic company with high technicality, friendliness and exciting jobs that generate internal experiences and opportunities.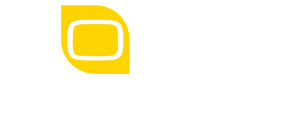 You want to join our teams and contribute to the development of the company?
To apply for the job, please contact us, please contact us by filling the form or sending your CV and cover letter by email, with the reference of the offer to candidature@corys.fr