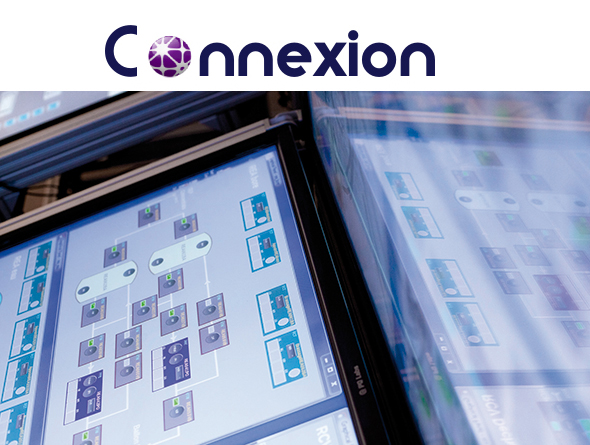 Connexion cluster is a French research programme with funding of €36 million. Its goal is to develop power plant Instrumentation & Control that is easier to maintain in the long term and cheaper to develop and operate. CORYS is one of the 16 partners, committing ten people per year to the programme through to 2016.
First launched in April 2012, the Cluster Connexion programme has its own laboratory in Chatou, near Paris, in an EDF R&D centre.
"We've set up a complete simulation environment in which the work of all sixteen partners has been deployed," explains Charles Rosmorduc, who manages the project for CORYS.
"The first demonstrations relate to the implementation of a modular workshop for functional and technical I&C engineering. This draws on a range of resources supplied by the various partners, and uses simulation as a design and integration environment."
New ways to identify, specify, verify and validate
The programme is pursuing three key goals, addressed via a number of test cases. One of these is a generic "Lego power plant" with similar characteristics to the French reactors that CORYS and EDF R&D have developed specifically for the project.
The first goal is to specify the principles of acceptable I&C architecture for various countries, along with support tools for local safety demonstrations once requirements have been identified.
The second goal, embodied by the first demonstrations in the Chatou lab, is to progress towards I&C system verification/validation being integrated into the specification phases, using formal proofs and simulation.
These techniques are also emerging in the automotive and aerospace industries, and offer a number of advantages: for instance, they save time whilst preserving the same level of quality.

Simulators, a key resource for engineering and operations
The third goal is to offer new business services to operators by implementing innovative technology. Examples include man-machine interfaces that can be adapted to working environments, wireless sensor networks, simulator calibration based on unit data, and more besides.
"The advent of digital technologies has made it possible to envisage an almost infinite number of service bundles for operations," says Charles Rosmorduc. "Instrumentation & Control is becoming a vital link in this service infrastructure – an infrastructure that has to be able to evolve in step with the reactor throughout its life cycle."
Over and above the Chatou lab itself, CORYS is involved with a large part of this work, since simulators are being increasingly used as engineering and training tools. For instance, simulators are playing a decisive role in the Flamanville EPR in France and the Taishan power plant in China.
Industrial partners : All4Tec, Alstom, AREVA, Atos Worldgrid, CORYS, EDF R&D, Esterel Technologies, Predict, Rolls-Royce
Research partners : CEA, CNRS Cran, Lorraine University, ENS Cachan, INRIA, Grenoble INP, Télécom ParisTech

STEPS is a blog eager to provide answers and to bring up new issues with simulation users.
Its information is based on 30 years of CORYS experience of simulation and on the feedback from our customers around the world, in the field of Transportation, Power and Hydrocarbons industries.