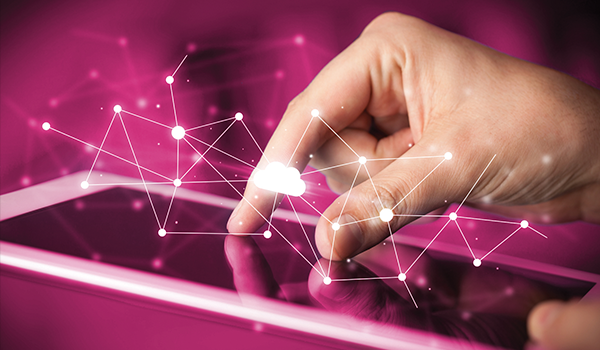 Hosting training simulators (OTS) in the Cloud is of increasing interest to manufacturers in the oil, gas and chemical industries. It remains to be determined in which cases and under which conditions this innovative solution meets real needs. Five aspects to be considered.
The OTS hosted in the Cloud is more than an innovative idea: there are already several projects and achievements around the world. Example: the first brick of a simulator that will reproduce a part of a process implemented on hundreds of sites, is currently being developed by CORYS for an international chemical group.
But for most manufacturers, it is time to think rather than act. Is an OTS hosted in the Cloud as complete as its on-site equivalent? What advantages does it offer? Are there several technical options? What about cybersecurity? Let us review these issues.
What is an OTS hosted in the cloud like?
An OTS hosted in the Cloud offers the same functions as its on-site equivalent. It is as fast, as responsive, and as representative. It allows all types of training, initial or continuous: start/stop, procedures, failure and incident management and more. The instructor has a workstation and has control over the sessions he is leading.
Moreover, deployment in the Cloud makes it possible to offer an on-demand service, with flexibility and modularity of computing resources. Access to the service is very simple, via a web browser, and does not require any software setup on the client workstations.
What needs does it meet?
The OTS hosted in the Cloud is of primary interest to manufacturers with many similar production units around the world. Also process and equipment suppliers who want to provide their customers with the opportunity to train operators before delivery and commissioning of the equipment.
In both cases, the cost-sharing effect is very powerful: a single simulator is developed for multiple sites, especially those whose small size would not have justified the development of a specific solution.
A tool to capitalize and share experience ?
Teams of operators who train on a local simulator do not share their experience with their colleagues working on other sites. However, with an OTS hosted in the Cloud, it becomes possible to capitalize and share the know-how of different collaborators: collecting questions and suggestions, sharing problems encountered on a daily basis and more. Another example: on the current project at CORYS, the training scenarios that will be used on several continents are designed in a collaborative mode with the operators of a unit based in Africa.
Simulated or stimulated solution?
An OTS hosted in the Cloud can operate in simulated or stimulated mode.
In the first case, all elements of the OTS are integrated in the same tool that can be operated by a single virtual machine: instructor station, trainee stations, process, control and safety models...
On the other hand, with a stimulated solution, the control part is provided by the system supplier and interacts with the rest of the simulator. This more complex architecture requires more computing resources and is more expensive in terms of current use and maintenance.
What about cybersecurity?
Yes, an OTS hosted in the cloud requires special attention to data security. In particular, process models may contain confidential data.
But on second thought, is this really a new problem? The large groups that will opt for this technology are already sending much more sensitive data through the cloud, with the support of specialized service providers. They know which door to knock on to secure the use of their simulator.

STEPS is a blog eager to provide answers and to bring up new issues with simulation users.
Its information is based on 30 years of CORYS experience of simulation and on the feedback from our customers around the world, in the field of Transportation, Power and Hydrocarbons industries.