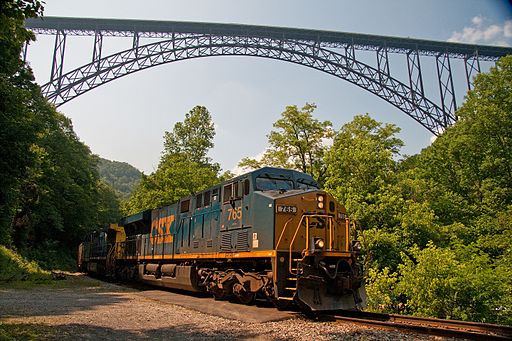 Thanks to plenty of preparation and favourable series production, CORYS' American subsidiary renovated 12 desk simulators at the REDI Center in Atlanta for American freight operator, CSX.
It is a technical feat that you don't often achieve in a career, so it is worth talking about. In just one weekend, four technicians from CORYS Inc. managed to renovate 12 desk simulators set up in the CSX Transportation training centre in Atlanta.
We should specify that the simulators were originally built by another company…
32 simulators to renovate is a major series production
On Friday, freight engineers at CSX Transportation were still in training. On the following Monday, just three days later, the instructors carried out acceptance tests on the renovated simulators and started to get accustomed to them !
This was not a minimalist renovation: it was on the equipment (PC, input-output, screens, cabling) and on the software with Matrix computer generated images, a PTC training module and the reproduction of 25 000 km of virtual track imagery.
A full kit for each simulator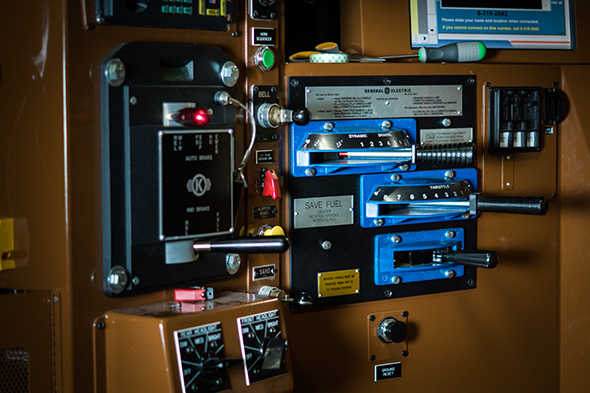 What is the first key of success? A favourable series production. This commando operation is part of a general contract for the renovation of 32 simulators. Before Atlanta, technicians from CORYS installed 15 simulators onto six mobile classroom trailers that are used to travel across the 23 states where CSX Transportation operates.
"We took advantage of these first renovations to take an inventory of the parts and the sets of tools that we needed, says Stan Chan, Chief Technical Officer CORYS Inc. We also knew how long it was going to take for each stage of the renovation, the order the tasks were supposed undertaken and what we needed to focus on most."
Then Stan Chan made the most of this work inventory. For each of the three types of simulators set up in Atlanta, he prepared a full kit of spare parts, equipment and set of tools—nothing was missing. Even the cables were cut to the right length!
An inventory of equipment stores within a 5 mile radius
"The idea was to have absolutely everything within easy reach. If something is missing or if we need to adjust or adapt something, we stop and that is how we lose time."
In the same way, new software was set up on PCs at CORYS Inc. to be operational as soon as everything was connected.
Finally, Stan Chan travelled twice to Atlanta to visit the simulator room, examine the installation space, the electric and computer cabling, measure the size of the doors, check all the entrances, and so on.
He even looked for electrical and software equipment stores within a 5 miles radius, where the technicians could get urgent supplies in an emergency.
A specialist for each simulator and a skilful technician
The on-site team consisted of four people: a specialist for each simulator and a skilful fourth person. "He could help everyone; nobody works at the same speed, so we needed someone to be available to move voluminous parts or to make adjustments."
Alongside the specialists, a technician from CSX Transportation was on site at all time to respond to technical questions ("where does this Ethernet cable go through?") and check on security operations. On the Sunday, he was joined by instructors who came for an informal visit for the first step of exploration and to get familiar with the renovated simulator.
Saturday from 7a.m to 10p.m
The disassembly and the setup of the new equipment were finished on Saturday evening, after a long day that started at 7am and ended at 10pm. On the Sunday, it was a matter of integrating and connecting the instructors' workstations and trying out the functions. But the hardest was done.
"CORYS Inc. has a strong expertise in nuclear simulator renovation where it is very important to respect deadlines, concludes Stan Chan. This expertise inspired us to carry out this extraordinary project. Take note: if you need to renovate several simulators and you are anxious about not keeping to your training calendar, the solution does exist!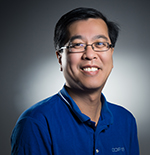 Stan Chan Chief Technical Officer CORYS Inc
https://www.corys.com/en/simulator-range

STEPS is a blog eager to provide answers and to bring up new issues with simulation users.
Its information is based on 30 years of CORYS experience of simulation and on the feedback from our customers around the world, in the field of Transportation, Power and Hydrocarbons industries.