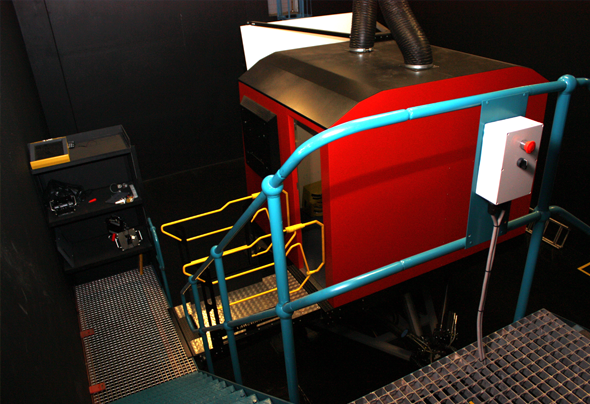 Interview with:

William Mkhondo,
Transnet Freight Rail Training Manager
Certification renewals in 15 days instead of 20
Why have you built up such a large pool of simulators?
We were keen to cover the whole of the national territory without requiring our drivers to travel too far, and all of them will be using this tool. We have three replica simulators, one fitted with a motion system, as well as 16 compact simulators located in some fifteen sites in 40-foot containers.
What types of training do you use simulation for?
All kinds of training: initial training, the two-yearly renewal of driver certification, and specific work on safety following particular incidents. We have been fully-equipped for several months now and over 1800 drivers – 60% of the workforce – have already used the simulator.
For most of them, this has been for initial training or dedicated safety sessions.
Will you be changing the length of your training sessions?
We are going to be doing certification renewals in 15 days instead of 20: our simulators will save us a lot of time. However, we may increase initial training from 85 to 90 days, although this has yet to be confirmed.
Training on the usual route, with the usual locomotive
What has the feedback from trainers and drivers about this new tool been like?
Trainers have had no problems adjusting. Drivers, meanwhile, particularly appreciate being able to train in virtually lifelike conditions on their usual routes and with their usual locomotive. Our simulators reproduce all eight types of locomotive used on our network.
Of course, it was more expensive to reproduce all our lines than to simulate generic routes, but looking back, it was definitely the right decision.
Was it really worth investing in 2700 km worth of CGI, though?
We had full freedom to create scenarios – and locate them wherever we liked on the network. This extraordinary combination means that drivers get to experience the surroundings in which they travel on a daily basis – and that's a real source of motivation and involvement for them.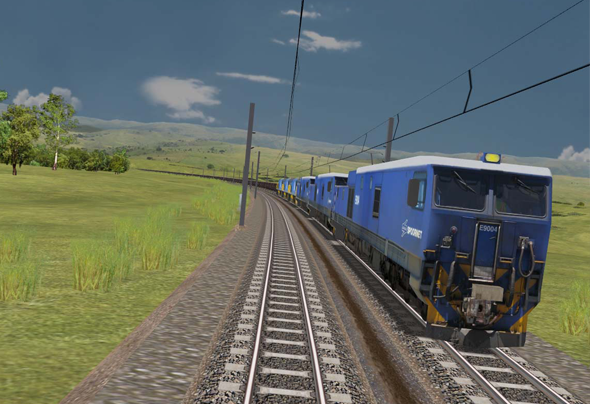 Safety : how to define the most "productive" scenarios
To what extent is safety a priority for Transnet Freight Rail?
Safety is a key issue: lives are at stake, and besides, it only takes one incident to paralyse many trains for a considerable period of time. CORYS simulators have enabled us to carry out precisely targeted preventive safety improvement.
By tracking real-life incidents, we've been able to identify the most accident-prone areas and the most frequent types of incident. In turn, this makes it easy to create scenarios that involve these major trends and use them with all our drivers. By nature, these scenarios are highly "productive" in terms of their impact on safety.
The same applies to serious incidents. If a red signal is not observed, we can respond very quickly by emphasising this aspect in a range of training courses.
Previously, for quite some time we had had to make do with a couple of video scenarios to retrain drivers after an incident, and in many cases the scenarios available had little to do with the incident in question.
https://www.corys.com/en/freight-rail

STEPS is a blog eager to provide answers and to bring up new issues with simulation users.
Its information is based on 30 years of CORYS experience of simulation and on the feedback from our customers around the world, in the field of Transportation, Power and Hydrocarbons industries.