Eco-driving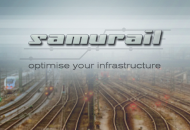 Samurail, the CORYS railway optimisation solution is now based on QT technology, incorporates ERTMS Level 1 and 2 signalling and is opening up to metros and trams. Thanks to continuous enhancements it remains the most accurate and competitive solution ...

STEPS is a blog eager to provide answers and to bring up new issues with simulation users.
Its information is based on 30 years of CORYS experience of simulation and on the feedback from our customers around the world, in the field of Transportation, Power and Hydrocarbons industries.