digital model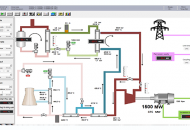 In collaboration with the CNRS laboratory, CORYS is developing a molten salt nuclear reactor simulator to interact with the process in real time.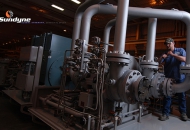 Sundyne enlisted the help of dynamic simulation and CORYS for its investigation.

STEPS is a blog eager to provide answers and to bring up new issues with simulation users.
Its information is based on 30 years of CORYS experience of simulation and on the feedback from our customers around the world, in the field of Transportation, Power and Hydrocarbons industries.