training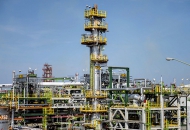 The eight Petroleos Mexicanos training simulators are conceived by Mexican programmers who are going to become autonomous on those kinds of projects.

STEPS is a blog eager to provide answers and to bring up new issues with simulation users.
Its information is based on 30 years of CORYS experience of simulation and on the feedback from our customers around the world, in the field of Transportation, Power and Hydrocarbons industries.