A Grenoble, dans un environnement de travail privilégié au sein de la Presqu'ile scientifique, vous intégrerez l'équipe R&D qui assure la conception, l'uniformisation et la production d'interfaces utilisateurs et solutions innovantes pour le fonctionnement et le pilotage des simulateurs ferroviaires temps réel
Au sein de l'équipe R&D de CORYS (10 personnes) et en partenariat avec les architectes solutions d'EPIC Games qui suivent le projet de transition technologique de CORYS.
Développements d'objets 3D, textures, matériaux sous les technologies Substance, Blender / 3DS Max, UNREAL (UE5) dans la cadre de la refonte de la chaine de production 3D pour les simulateurs CORYS, projet ayant obtenu un MegaGrant EPIC Games.
Pour répondre aux besoins applicatifs de CORYS pour la reproduction des mondes 3D basés sur des données ultra-précises (laser scan / cloud points) et visant un niveau de rendu photoréaliste.
Grenoble, Auvergne rhône Alpes - France
CORYS, Grenoble-based SME of 200 people, the world's leading player in dynamic simulation for the training and engineering of complex systems in the nuclear energy production, process industries and rail transport markets. 
CORYS offers innovative and high-tech solutions (Dynamic Modeling, Synthetic Images, Cloud, Artificial Intelligence, etc.).
To date, more than 3,700 simulators used on 5 continents give CORYS a reputation recognized by all of its customers.
In a privileged working environment within the Presqu'ile Scientifique in Grenoble, our employees share a dynamic team spirit based on mutual aid and trust.In summary, CORYS is an agile, dynamic company with high technicality, friendliness and exciting jobs that generate internal experiences and opportunities.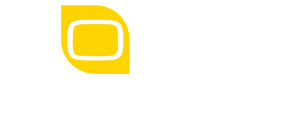 You want to join our teams and contribute to the development of the company?
To apply for the job, please contact us, please contact us by filling the form or sending your CV and cover letter by email, with the reference of the offer to candidature@corys.fr