Un(e) Chargé(e) d'Affaires langue Allemande
Les projets complexes vous attirent ? L'innovation est votre moteur ? Embarquez pour participer à la grande aventure de la simulation & des applications numériques au sein de CORYS !
Rattaché(e) au Responsable Commercial de l'Unité Transport, en relation avec les directions générales/opérationnelles (Achats et les services Formations de nos clients), vous avez pour principales missions :
Le développement et gestion d'un portefeuille de clients sur des régions cibles, pouvant inclure les pays germanophones, avec la prospection, l'identification et détection des affaires et le développement et la fidélisation d'une clientèle grands comptes du secteur ferroviaire
Animation de partenariats et agents
Rédaction des offres spontanées et appels d'offres
La négociation, avec l'appui de l'équipe juridique, des conditions financières et des termes des contrats
Le suivi de l'exécution des projets en portefeuille de 1 à 5 M€ en s'appuyant sur des équipes techniques multidisciplinaires (10-20 pers)
École de commerce ou école d'ingénieurs.
5 ans d'expérience minimum en vente et réalisation de projets industriels en apport et suivi d'affaires, idéalement dans le domaine du transport.
Bilingue en Allemand
Compétences générales :
Très bon relationnel
Une maitrise de l'allemand (écrit et oral) indispensable pour les échanges avec nos clients
Grande aptitude aux contacts client
Organisé
Rigoureux
Esprit de synthèse et d'analyse
Capacité à s'intégrer à des équipes pluridisciplinaires
Preuve d'une réelle capacité d'écoute client
La connaissance de l'industrie ferroviaire est un plus
Grenoble, Auvergne rhône Alpes - France
CORYS, Grenoble-based SME of 200 people, the world's leading player in dynamic simulation for the training and engineering of complex systems in the nuclear energy production, process industries and rail transport markets. 
CORYS offers innovative and high-tech solutions (Dynamic Modeling, Synthetic Images, Cloud, Artificial Intelligence, etc.).
To date, more than 3,700 simulators used on 5 continents give CORYS a reputation recognized by all of its customers.
In a privileged working environment within the Presqu'ile Scientifique in Grenoble, our employees share a dynamic team spirit based on mutual aid and trust.In summary, CORYS is an agile, dynamic company with high technicality, friendliness and exciting jobs that generate internal experiences and opportunities.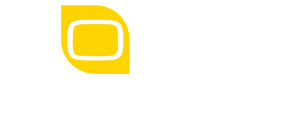 You want to join our teams and contribute to the development of the company?
To apply for the job, please contact us, please contact us by filling the form or sending your CV and cover letter by email, with the reference of the offer to candidature@corys.fr