Un(e) Chef(fe) de projet langue Allemande
Les projets complexes vous attirent ? L'innovation est votre moteur ? Embarquez pour participer à la grande aventure de la simulation & des applications numériques au sein de CORYS !
Rattaché.e au Directeur de l'Unité d'Affaires Transport, vous aurez en charge des projets ambitieux de réalisation de simulateurs destinés à la formation des conducteurs.
Vous travaillerez en relation étroite avec le Chargé d'Affaires en charge de la relation contractuelle du projet. Votre excellent relationnel vous permet d'établir avec vos équipes et vos clients un climat de confiance propice au succès de vos projets et en préservant les intérêts de la société.
Des missions de courte durée sont à prévoir sur site pour des réunions, l'installation et l'acceptation du système par le client (au total entre 15 et 30 jours par an en moyenne).
Nos réalisations étant à fortes composantes techniques et technologiques (mécanique, informatique, images de synthèse, modélisation de logiques, d'automatismes, de comportements physiques), vous aurez à appréhender le contexte technique de nos produits et de nos méthodes de développement pour la gestion de vos équipes.
Vous assurerez :
La responsabilité financière du projet et de sa réalisation
La planification et les communications internes et externes du projet
Le suivi de l'avancement, l'évaluation du reste à faire et du besoin en ressources
Le respect des règlements et accords internes de l'entreprise par lui-même et les membres de ses équipes
Mise en place les contrôles qualités nécessaires
Ingénieur généraliste, vous avez une expérience confirmée de 5 ans minimum en gestion de projets faisant appel à des équipes pluridisciplinaires de 5 à 10 personnes dans un contexte similaire dans le milieu industriel (ferroviaire, automobile, ...).
Compétences générales :
Très bon relationnel
Une maitrise de l'allemand (écrit et oral) indispensable pour les échanges avec nos clients
Grande aptitude aux contacts client
Organisé
Rigoureux
Esprit de synthèse et d'analyse
Capacité à s'intégrer à des équipes pluridisciplinaires
La connaissance de l'industrie ferroviaire est un plus
Grenoble, Auvergne rhône Alpes - France
CORYS, Grenoble-based SME of 200 people, the world's leading player in dynamic simulation for the training and engineering of complex systems in the nuclear energy production, process industries and rail transport markets. 
CORYS offers innovative and high-tech solutions (Dynamic Modeling, Synthetic Images, Cloud, Artificial Intelligence, etc.).
To date, more than 3,700 simulators used on 5 continents give CORYS a reputation recognized by all of its customers.
In a privileged working environment within the Presqu'ile Scientifique in Grenoble, our employees share a dynamic team spirit based on mutual aid and trust.In summary, CORYS is an agile, dynamic company with high technicality, friendliness and exciting jobs that generate internal experiences and opportunities.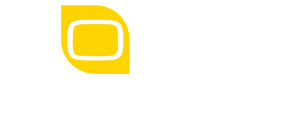 You want to join our teams and contribute to the development of the company?
To apply for the job, please contact us, please contact us by filling the form or sending your CV and cover letter by email, with the reference of the offer to candidature@corys.fr