Un(e) Ingénieur(e) Informatique Développement et Intégration
Les projets complexes vous attirent ? L'innovation est votre moteur ? Embarquez pour participez à la grande aventure de la simulation & des applications numériques au sein de l'unité Transport de CORYS !


Nous recherchons : Ingénieur(e) Informatique Développement et Intégration – Windows – C++/Qt – Python.
Vous serez intégré(e) à l'équipe production sous la responsabilité d'un chef de projet.
Vous serez en charge de développements en C++ et Qt sur différents projets, en cohabitation avec des référents sur le type de poste, pour la production d'outils et solutions innovantes pour les simulateurs ferroviaires temps réel.
Vos capacités de développement, mais aussi de débug vous permettront de gagner en connaissance sur notre atelier logiciel et nos projets existants et futurs.
Votre polyvalence, votre autonomie et votre dynamisme devront vous permettre à terme de prendre en charge l'intégration complète d'un projet de simulateur, ce qui vous permettra de suivre un projet depuis son démarrage, sa conception, sa réalisation, jusqu'à son installation chez nos client à l'international.
Vos compétences rédactionnelles et la maitrise de l'anglais seront nécessaires pour la rédaction de la documentation à destination des utilisateurs finaux.
De formation scientifique Bac + 5 et justifiant de minimum 5 années d'expérience dans des postes de développement, vous disposez de bonnes compétences en C++ et Qt, que ce soit en développement de nouvelles fonctionnalités, reprise de code existant, ou debug.
D'un naturel curieux et autonome, avec un bon esprit d'analyse, et surtout polyvalent, vous avez la capacité de vos intégrer à des équipes pluridisciplinaires.
Une maitrise de l'anglais, à la fois à l'écrit est l'oral est indispensable pour les échanges avec nos clients.
Grenoble, Auvergne rhône Alpes - France
CORYS, Grenoble-based SME of 200 people, the world's leading player in dynamic simulation for the training and engineering of complex systems in the nuclear energy production, process industries and rail transport markets. 
CORYS offers innovative and high-tech solutions (Dynamic Modeling, Synthetic Images, Cloud, Artificial Intelligence, etc.).
To date, more than 3,700 simulators used on 5 continents give CORYS a reputation recognized by all of its customers.
In a privileged working environment within the Presqu'ile Scientifique in Grenoble, our employees share a dynamic team spirit based on mutual aid and trust.In summary, CORYS is an agile, dynamic company with high technicality, friendliness and exciting jobs that generate internal experiences and opportunities.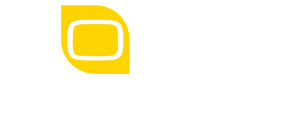 You want to join our teams and contribute to the development of the company?
To apply for the job, please contact us, please contact us by filling the form or sending your CV and cover letter by email, with the reference of the offer to candidature@corys.fr