Un(e) Technicien(e) de Maintenance/ Support Client
Vous aimez le contact client, solutionner des problèmes plus ou moins complexes, vous déplacer en France et en Europe, avoir une autonomie importante, alors rejoignez-nous.


Rattaché(e) au responsable maintenance, le technicien  de Maintenance/ Support Client assure le maintien en condition opérationnelle des simulateurs dans le domaine du transport ferroviaire sous contrat de maintenance. Le poste est basé sur Paris, vous travaillerez avec un de nos techniciens déjà sur place après une formation de plusieurs semaines sur Grenoble.
Gérer le support téléphonique clients
Analyser et résoudre les problèmes rencontrés par l'utilisateur
Intervenir sur les simulateurs chez les clients en France et à l'étranger
Réaliser les interventions de maintenance préventive & curatives
Gérer le stock de pièces de rechange
Remonter les réclamations clients
Echanger avec ses collègues pour trouver la meilleure solution et faire avancer le service
Vous avez une formation BTS/DUT en génie électrotechnique ou maintenance industrielle avec 2 ou 3 ans d'expérience
Vous avez une bonne capacité d'analyse pour identifier les pannes
Vous savez synthétiser des informations d'ordre technique et envisager des solutions adaptées
Vous possédez de solides connaissances des outils informatiques
Vous êtes compétent pour lire des plans de câblage et comprendre des plans mécaniques
Vous êtes capable de vous adapter à des interlocuteurs divers et variés
Vous maîtrisez l'anglais technique
Basé en Région Parisienne
Des déplacements sont à prévoir en France et ponctuellement à l'étranger
CORYS, Grenoble-based SME of 200 people, the world's leading player in dynamic simulation for the training and engineering of complex systems in the nuclear energy production, process industries and rail transport markets. 
CORYS offers innovative and high-tech solutions (Dynamic Modeling, Synthetic Images, Cloud, Artificial Intelligence, etc.).
To date, more than 3,700 simulators used on 5 continents give CORYS a reputation recognized by all of its customers.
In a privileged working environment within the Presqu'ile Scientifique in Grenoble, our employees share a dynamic team spirit based on mutual aid and trust.In summary, CORYS is an agile, dynamic company with high technicality, friendliness and exciting jobs that generate internal experiences and opportunities.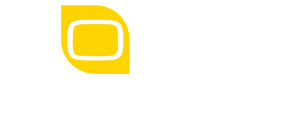 You want to join our teams and contribute to the development of the company?
To apply for the job, please contact us, please contact us by filling the form or sending your CV and cover letter by email, with the reference of the offer to candidature@corys.fr