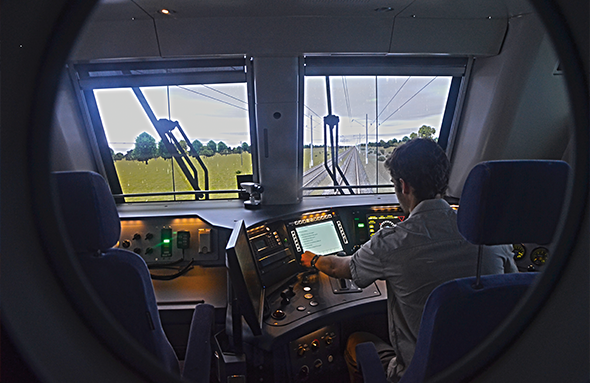 Orders for simulators by rolling stock manufacturers – including Alstom, Bombardier, CSR, GE and Siemens– were marginal ten years ago. They now account for over 20% of Transport sales for CORYS.
1 % of a contract but a key component
Although driving simulators are purchased by rolling stock manufacturers, the main reason is to supply them to their clients, rail operators.
"Usually, simulators account for less than 1% of a rolling stock contract, but they are often a key component of the order," explains Michael Schwerdtfeger, Director of Business Development at CORYS. "Driver training depends on the simulator, and so the commissioning date for the rolling stock may well also depend on it."
In addition, some operators insist on delivery of the simulator being one of the contractual milestones for the rolling stock manufacturer.
This apparently small part of the overall order is therefore in fact one of its strategic components. The further the contract progresses, the more important it becomes: as delivery of the first locomotive or train approaches, training the operator's drivers puts all the parties concerned under a lot of pressure.
Driver training: the next most important priority after the rolling stock
"In 99% of cases we have direct discussions with the operator or three-way discussions including the manufacturer," explains Michael Schwerdtfeger. "This is the best way of ensuring the expectations of future users are taken into account."
A number of questions might arise: do they need a fullscope simulator, a simplified train model, or specific computer-generated images? Do they want to simulate emergency situations or breakdown repairs? Do they have any other driving-related needs such as a new line or a new signalling system?
Rolling stock manufacturers benefit from CORYS' worldwide scope of operations: meetings with clients are possible even in Pretoria or Singapore. This also makes it possible to react quickly when needed. "Before now, we've put together a bid for a call for tender within three days."
Manufacturers also purchase simulators for their own purposes
Over the past few years, a second scenario has been emerging: manufacturers purchase a simulator for their own purposes, using it as an engineering tool, to shorten the development cycle of the rolling stock.
This enables manufacturers to test and validate their instrumentation and control systems: in this case, the I&C system is either encapsulated or stimulated by the simulator, allowing virtual trials to be carried out throughout the development cycle.
Another application relates to the validation of a signalling system such as ETCS. Here too, simulator tests make it possible to test more extensively while carrying out fewer tests on a test loop or real track.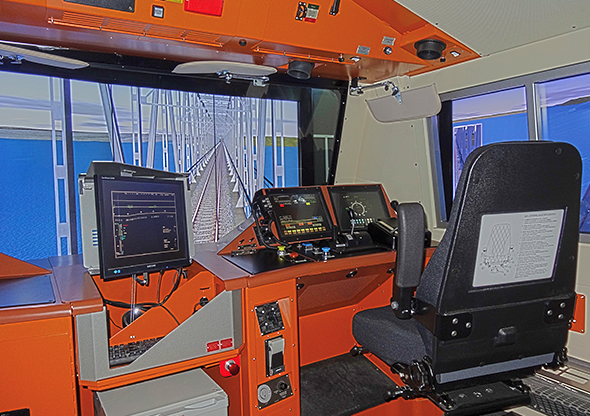 https://www.corys.com/en/transportation-portail

STEPS is a blog eager to provide answers and to bring up new issues with simulation users.
Its information is based on 30 years of CORYS experience of simulation and on the feedback from our customers around the world, in the field of Transportation, Power and Hydrocarbons industries.