Ingénieur Développement informatique H/F
Les projets complexes vous attirent ? L'innovation est votre moteur ? Embarquez pour participer à la grande aventure de la simulation & des applications numériques au sein de CORYS !
CORYS accompagne Framatome dans sa transformation numérique avec le déploiement du PLM 3D Expérience.
Votre mission consiste à intégrer l'équipe System du projet PLM en tant qu'ingénieur DevOps. A ce titre, vous aurez à :
Déployer différentes évolutions de la plateforme DASSAULT 3DX,
Déployer la customisation projet
Développer et maintenir les scripts facilitant des déploiements
Automatiser les différentes actions d'administration
Maintenir en condition opérationnelle les environnements de développement et de production.
Vous interviendrez dans un environnement technique comportant :
Environnement Linux/Windows
Cloud Azure
Outils Jenkins, Git, Ansible, Jira
Méthodologie Agile (SaFe)
Base de données Oracle
Serveur Web Apache, Tomee
Diplôme d'ingénieur ou équivalent en informatique (0 à 5 ans d'expérience).
Un accompagnement sera mis en place pour une montée en compétence sur les outils et l'environnement 3DX DASSAULT
Windows/Linux
Outils DevOps (GIT, Jenkins, Jira, Ansible)
Rigueur et bon esprit d'analyse
Grenoble, Auvergne Rhône Alpes - France
CORYS, Grenoble-based SME of 200 people, the world's leading player in dynamic simulation for the training and engineering of complex systems in the nuclear energy production, process industries and rail transport markets. 
CORYS offers innovative and high-tech solutions (Dynamic Modeling, Synthetic Images, Cloud, Artificial Intelligence, etc.).
To date, more than 3,700 simulators used on 5 continents give CORYS a reputation recognized by all of its customers.
In a privileged working environment within the Presqu'ile Scientifique in Grenoble, our employees share a dynamic team spirit based on mutual aid and trust. In summary, CORYS is an agile, dynamic company with high technicality, friendliness and exciting jobs that generate internal experiences and opportunities.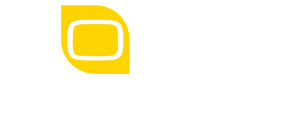 You want to join our teams and contribute to the development of the company?
To apply for the job, please contact us, please contact us by filling the form or sending your CV and cover letter by email, with the reference of the offer to candidature@corys.fr