A world leading
manufacturer of Simulators
CORYS is a
global leader in rail simulation
, for 30 years we have been creating innovative and game-changing simulators
Our products and services provide world-class experiences that set new standards in new driver training, energy efficiency, reliability and safety.
Headquartered in Grenoble, France, we are present in more than 30 countries with a dedicated team and full customer support network.
We support a worldwide fleet of approximately 1500 simulators in-service.
CORYS pioneered the use of computer-generated images for transportation simulation decades ago. Today, we are creating a high-fidelity user experience powered by advanced data processing and AI.
From 1:1 Replica Simulators for total immersion to Cloud Simulators you can access on-demand from a simple tablet, CORYS provides the building blocks for your unique training solution.
An international footprint
Superior-quality simulators recognised by the industry and flexible solutions designed to last
We have an unrivalled OTD rate and our agile production methods enable simulator development during rolling stock production
Local project managers and field engineers worldwide
Respect for your experience and a commitment to listening to your needs
We strongly invest in R&D to bring you advanced technology optimised for simulation
Decades-long relationships and a knowledge-sharing community that span the globe
What our customers are saying
You have delivered an exceptional mobile training product (two portable servers each with twelve table simulators and two laptop simulators all with full dynamic simulation of the HCMT rolling stock as per our replica simulators) beyond our expectations that will be able to deliver CBTC training to our Drivers for many years to come.
Paul Owen
Operations Integration Manager
I appreciate that we had an aggressive train delivery program and CORYS flexibility to manage design of the Simulators concurrently with the design of the train minimised the risk and enabled the project to successfully begin driver training early.
Nicholas Leahy
Configuration Manager
From our first contact with you we greatly appreciated the assistance you provided my Eurotunnel team for this project. During the design phase it was clear to me that you were able to be flexible and accommodating to the variations and modifications that were occurring to our train technical specification and also hardware, and to future infrastructure developments. This has continued through to the final commissioning.
Martin Wise
UK Shuttle Driver Manager
It has been refreshing to work with a supplier who is keen to genuinely support our own objectives and make sure that the product they are building will fully meet our needs. The CORYS team demonstrated professionalism and dedication throughout and extended a warm and welcoming approach to everyone from Southeastern involved in this project.
Richard Dean
SLC2 Operations Project Manager
We now have a world class product that has exceeded our expectations and as such has given us a new opportunity to revise and improve the time drivers spend on the simulator to practise the situations that often occur from time to time in complete realism. Please pass on my sincere thanks to all those people involved in this project. The experience has been one that we will come to judge other suppliers in other areas of our business.
Graham Lewis
Head of Drivers
CORYS have demonstrated a high level of integrity, professionalism and cooperation throughout all phases of the project cycle. I would like to underline the fact that CORYS have shown great flexibility and reasonableness in dealing with arising events such as delays in availability of information, requested changes and similar issues. It has been a pleasure working with you and your team, and I look forward to continue this excellent collaboration in the next stage of this project, or in future contracts.
Lamia Orfali
Project Manager
NSB training center consider the business relation to CORYS (counting more than 17 years now), and undermined by annual availability and reliability numbers, as well as the annual surveys sent from us, to be good and strong. NSB consider CORYS a professional partner, always searching for good pedagogical ways to improve the simulation software in a way that makes the simulator system flexible to use, user friendly and adaptable for the end user.
Pal Andrè Lysenstoen Hanssen
Manager – Vy
We have been working with CORYS' for many years and it has been a pleasure to see that you have not lost your enthusiasm and dedication to delivering a high-quality project on time. CORYS' has always taken the time to understand our specific needs, and the desired outcomes, and have done their utmost to meet these requirements. Please pass on my sincere thanks to all those people involved in this project. I look forward to continuing our longstanding relationship with CORYS'
Stuart Marlow
Driver Trainer
I cannot adequately express my deep sense of gratitude for the dedication you demonstrate in meeting our needs. I highly recommend CORYS to any organization that wants to increase the effectiveness of their training programs. Using CORYS simulator systems has resulted in an ability to create scenarios that match exactly our operational environment. We can directly address areas of difficulty and create testing that is both realistic and repeatable. I look forward to continuing our positive and professional working relationship.
Michael Horgan
Train Operator Instructor
The simulator, designed and supplied by CORYS, meets our requirements and perfectly meets our needs in terms of rolling stock, track and ETCS simulation. The quality of the visual database ensures the immersion of our trainees on the TER simulated line. The simulators allow the trainees to quickly develop their driving and regulatory skills, as well as to effectively manage degraded situations. Their operation is a success.
Frédéric Bardenet
CEO SETER
On behalf of the SSB project team, we would like to thank you for the very good and constructive cooperation during the development and production of the two light rail simulators. The simulators have been used for the training of our driving personnel since January 2020. This has enabled us to significantly improve the quality of light rail training. From our point of view, we can recommend CORYS as a reliable and competent manufacturer of driving simulators without reservation.
Thomas Dietz, Hans Joachim Meinicke, Thomas Müller, Tobias Freyberg
Stuttgarter Strassenbahnen AG
The simulators were successfully delivered and put into operation in accordance with the negotiated time schedule and all our expectations and requirements. It has been a pleasure working with CORYS and their team and we can fully recommend them as a very reliable supplier for state of the art driver simulators.
Christian Hochreiter (1), Ralph Fromwald (2)
Head of department Training and education (1), Project Manager Training Simulators (2)
The performance of CORYS is to our complete satisfaction. All simulators are installed in Rotterdam. In the past 15 years the simulators have been used intensively for training and retraining.
Maarten. L. M. van Ravels
Sr.Advisor Operations
Transportation News Updates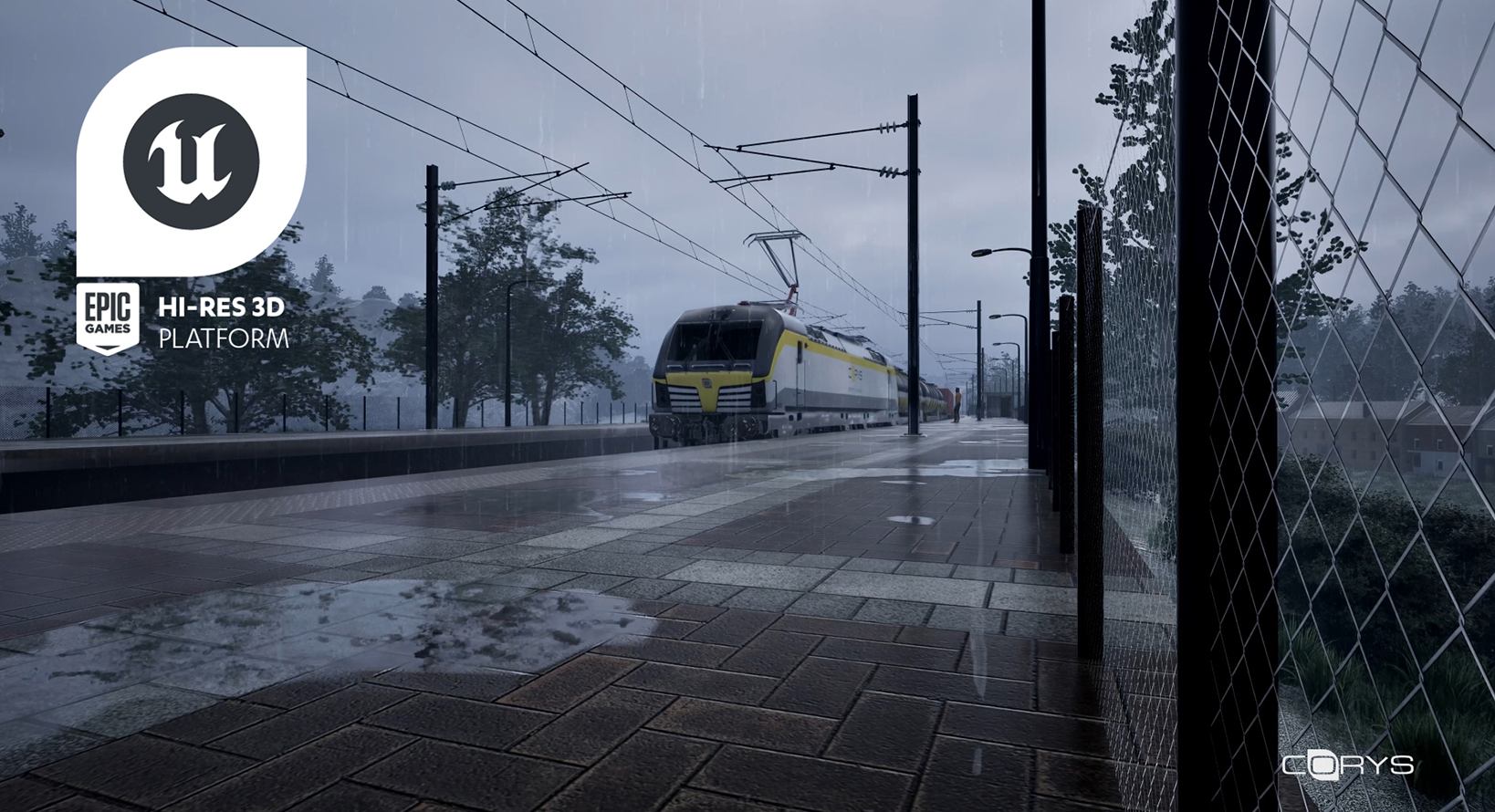 CORYS unveiled their new UNREAL visual technology at SimTech last week to over 210 customers from 20 countries. Commenting on...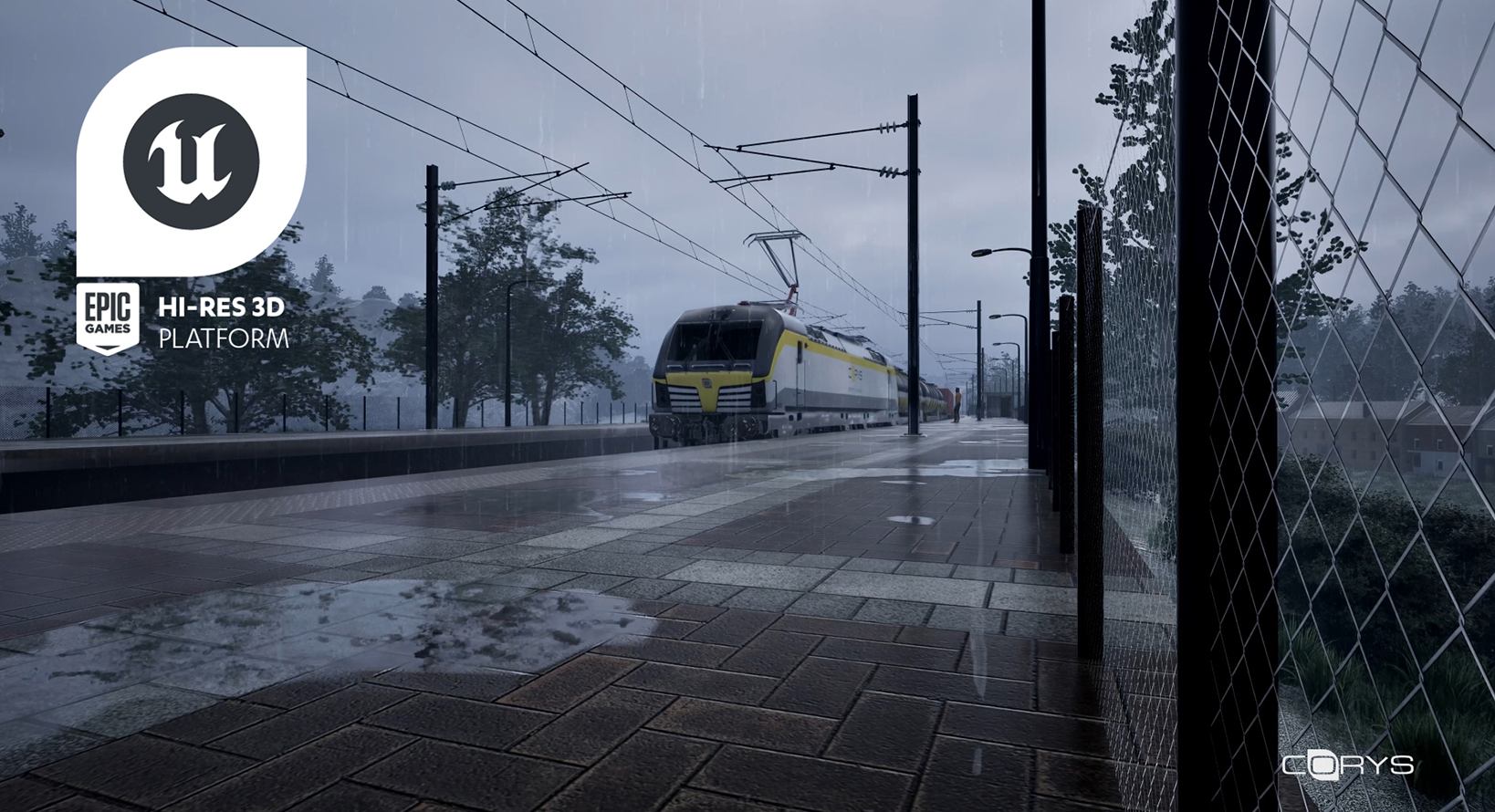 CORYS unveiled their new UNREAL visual technology at SimTech last week to over 210 customers from 20 countries. Commenting on...