Ingénieur Informaticien C++ H/F
Les projets complexes vous attirent ? L'innovation est votre moteur ? Embarquez pour participer à la grande aventure de la simulation & des applications numériques au sein de CORYS !

Vous serez intégré(e) à l'équipe R&D qui est en charge du développement et du maintien en conditions opérationnelles de l'atelier logiciel ALICES® utilisé pour le développement des simulateurs dans le domaine de l'énergie.
Vous serez en charge du traitement des faits techniques remontés par les utilisateurs de cet atelier et également du développement de nouvelles fonctionnalités en fonction des besoins des projets et de la roadmap.
L'atelier logiciel ALICES® est développé en C++ et plus récemment fait appel à la technologie Qt pour la partie frontend. Il est développé sous Windows et plusieurs distributions Linux et constitue un patrimoine de plus de 25 ans de développement.
Le développement de l'atelier repose sur une usine logicielle, basée sur GitLab, qui implémente les différents principes de l'intégration continue (revue de code, merge requests, tests, …).
Vos compétences rédactionnelles et la maitrise de l'anglais seront nécessaires pour la rédaction de la documentation sur les nouvelles fonctionnalités.
Votre polyvalence, votre autonomie et votre dynamisme pourront aussi permettre, dans le futur, de participer au développement de simulateurs, au sein d'équipes projet.
De formation supérieure Bac+5 minimum, avec une première expérience de développement C++
Compétences :
Développement C++ Windows/Linux
Gestion de configuration (Git)
Maitrise de l'anglais (écrit et oral) indispensable
Rigueur et bon esprit d'analyse
Polyvalence, capacité à appréhender un environnement complexe
Capacité à s'intégrer à des équipes pluridisciplinaires
Compétences additionnelles intéressantes :
Intégration continue
Langages de script (Perl, Python)
Qt/Qml
Technologies web (PHP, Symphony)
Base de données
Grenoble, Auvergne Rhône Alpes - France
CORYS, Grenoble-based SME of 200 people, the world's leading player in dynamic simulation for the training and engineering of complex systems in the nuclear energy production, process industries and rail transport markets. 
CORYS offers innovative and high-tech solutions (Dynamic Modeling, Synthetic Images, Cloud, Artificial Intelligence, etc.).
To date, more than 3,700 simulators used on 5 continents give CORYS a reputation recognized by all of its customers.
In a privileged working environment within the Presqu'ile Scientifique in Grenoble, our employees share a dynamic team spirit based on mutual aid and trust. In summary, CORYS is an agile, dynamic company with high technicality, friendliness and exciting jobs that generate internal experiences and opportunities.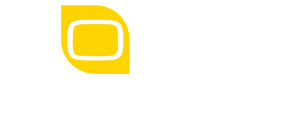 You want to join our teams and contribute to the development of the company?
To apply for the job, please contact us, please contact us by filling the form or sending your CV and cover letter by email, with the reference of the offer to candidature@corys.fr