Technology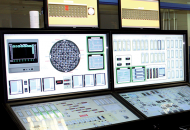 Featuring touchscreens measuring over 1.3 m across which can be moved from one room to another, panels reproduced with astounding realism, and a direct, real-time interface with simulated models… Glass panels are opening up a whole new era in ...
Along with REEL, CORYS is completing the development of its very first fuel loading and unloading simulator. This equipment includes a whole host of innovations: connection to PLCs, a mobile version, 3D imaging and more.
Pages

STEPS is a blog eager to provide answers and to bring up new issues with simulation users.
Its information is based on 30 years of CORYS experience of simulation and on the feedback from our customers around the world, in the field of Transportation, Power and Hydrocarbons industries.