Virtual track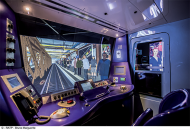 Many operators prefer to progress gradually when introducing a simulator in their trainings. RATP, on the other hand, has done everything at once. Since October 2014, all its metro drivers undergoing initial training work on a simulator throughout the ...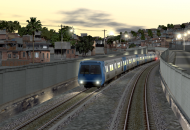 The 3D Matrix images have now been deployed on renovated simulators, and will be supplied as standard on all CORYS simulators. Whether the destination is Ireland, Australia or Brazil, the reasons are the same: improving trainee immersion and ...

STEPS is a blog eager to provide answers and to bring up new issues with simulation users.
Its information is based on 30 years of CORYS experience of simulation and on the feedback from our customers around the world, in the field of Transportation, Power and Hydrocarbons industries.