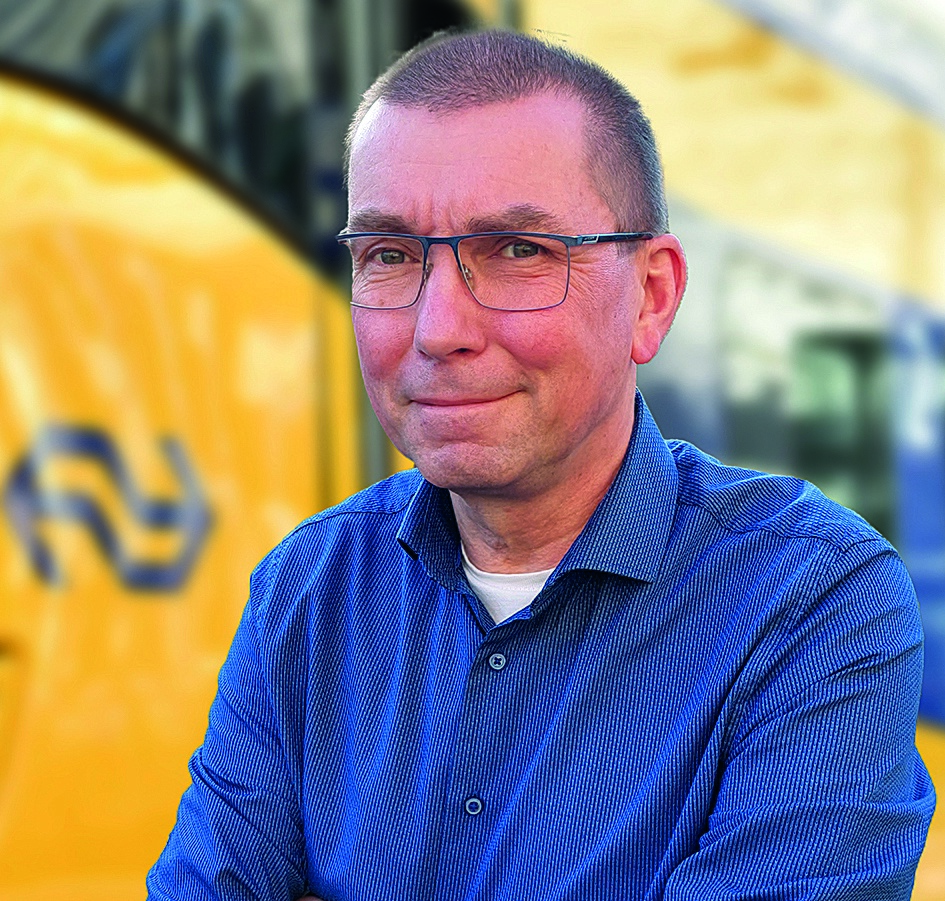 ''We need drivers on trains, not in training rooms. But to get them on trains, they have to be trained. That's our dilemma.''
Interview with André Horn, Quality Manager, NS Learning Center
NS, the national rail transport operator in the Netherlands, is preparing for one of the main challenges to standard train control in Europe, and that's training. CORYS is helping NS expand its ETCS training capabilities with 75 new Ultra Light Simulators slated for rollout in early 2024. André Horn, who is managing this mission-critical project, spoke to CORYS Times about his experience.
How is NS addressing the training challenges around ETCS with simulation?
We need drivers on trains, not in training rooms. But to get them on trains, they must be trained. That's our dilemma. So, we have to make that training as effective and efficient as possible.
All European countries are committed to implementing standardised control by 2030. Other Dutch companies are looking to NS to see how we are addressing the challenge. In the Netherlands, the government does offer grants to support infrastructure upgrades, including training, but we have to develop the projects and advance the funds.
Like many industries, rail transport is facing a hiring crisis. How is this affecting your approach?
With ETCS we will need to increase our training capabilities to keep our trains running. But that's not our only challenge. Like other countries across Europe, our population is aging, and we have many employees approaching retirement. Today's workforce is younger and more diverse, which is a good thing.
Our trainers want to be able to address different learning styles. Younger drivers have different expectations in terms of the user experience. We have to adapt our training content and delivery. Our human resources department wants to make the profession as attractive as possible – and even use simulators as recruitment tools.
Simulation responds to both of those imperatives. I believe that any driver can learn new skills on a simulator.
NS had previously worked with CORYS on a Compact Simulator project. What convinced you to choose CORYS for this new project?
CORYS had already delivered two Full Scope Simulators and nineteen Compact Simulators. This spring the last five Compact Simulators will be installed at our Simulatorcenter. We wanted to capitalise on our previous investment in simulated lines, train models, scenarios for specific exercises, and training features. CORYS ETCS simulators are also very complete and offer a high-quality experience. But above all CORYS really understands driver training and our specific objectives and challenges. 
Our project manager talks to the project manager at CORYS every week. Our Compact Simulators were rolled out smoothly, with no failures or bugs. We have a stable installed base and CORYS is a reliable partner.
What's next for NS and CORYS?
We are starting out with four classrooms, each equipped with eight Ultra Light Simulators in a cluster with one instructor station at our training centre. The real challenge will be to roll out the rest of the 75 simulators on a stand-alone basis at multiple locations, so drivers can run scenarios without an instructor. This is new for us at NS. This phase of the project, vital to ramping up our ETCS training capabilities in 2024, will require additional software development with CORYS.