3D Immersive Training
Simulator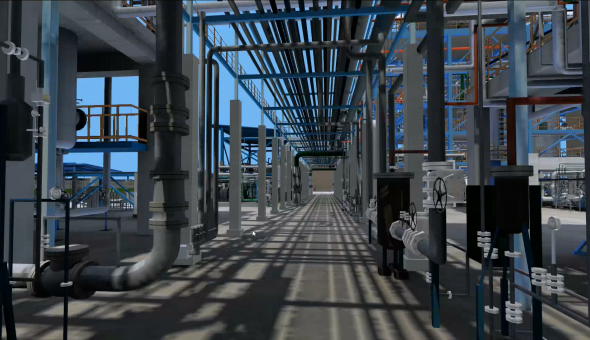 CORYS's Virtual Reality technology
CORYS's virtual reality technology brings together high fidelity dynamic simulation models and plant topography models allowing both the outside operator and console operator to interact with each other as they would in real life.
VESSA Virtual Reality software
Virtual Environment for Safety Systems Applications – VESSA – is a simulation platform developed by CORYS using proprietary CORYS virtual reality technology.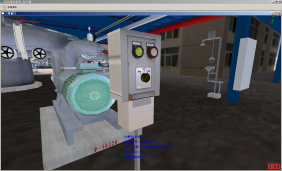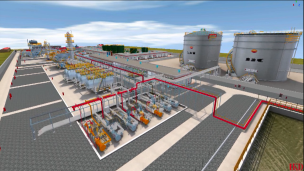 Main features
Represent in three dimensions the environment and scenarios of real process operation
Provide interactive operation of the process, as in the real plant, in normal and incidental conditions
The 3D Models can be derived from existing 3D CAD drawings which now often accompany the construction of new units, or from pictures we take of existing older units without up-to-date 3D CAD drawings.
Individual field operator development
The operators will be able to complete exercises in a simulated, high fidelity 3D representation of the real plant. The 3D model provides the most realistic experience and practice for field operators in the safety of a virtual environment. The 3D simulator can also be dynamically connected to a process model allowing for interactions between field and console operators.
Typical uses
Learning the topography
Learning dangers
Learning to make rounds
Practicing startups
Shutdowns and all emergency responses
Emergency planning, training, crew interactions and team building
3D Models provide a computer simulated environment for operator safety training. Operators will acquire the safety knowledge needed and be able to practice drills that reduce safety training costs and keep inexperienced trainees away from the plant until they are ready and qualified.
Typical uses
Practicing the execution of all emergency procedures
Developing new or modifying existing emergency and non-emergency procedures
Identifying escape routes
Hazards analysis
Combined exercises with console operators
Additionally, our software features multi-player capabilities. This allows simultaneous interactions among avatars so that trainees work together as a crew in the virtual plant.
User-friendly data base
The operators can easily access equipment information and the managers can get real-time monitoring of the production directly by creating links with asset data bases and control system data bases. The only action required is to click on the equipment in the 3D model.
To learn more about CORYS 3D Immersive Training, please contact us.