Custom Solutions Designed to Meet Customers' Needs
CORYS provides solutions that combine high fidelity dynamic modeling and process expertise
Custom Operating Training Simulator (OTS)
Multi-Purpose Digital Twins
3D Virtual Reality Training
Companion Training Manual
Post-delivery Services
Standard Simulators
Cloud Services
Training Services
Dynamic Engineering Studies
Consulting
Process Safety Consulting Using Simulation
 
Train Anywhere in the World with the Cloud
CORYS offers remote training opportunities for our customers to train and maintain skills of employees.
Self-Guided Training and Virtual Classrooms

CORYS offers online access to operator training simulators, in remote locations, via a cloud-based simulation environment.
This allows our customers to use self-training or virtual class rooms. Several connected trainers can monitor a pool of trainees, either by running an independent simulator, or by interacting and operating as a team on the same virtual plant.
Web Portal – Cloud-Based Training Simulators
CORYS offers company specific web portals for our customers with flexible business model:


Low hardware cost
Pay-per-use
Easy and quick to deploy and scale (multi concurrent users)
CORYS local office hot line support included with lease

CORYS and IFP Training provide unique solutions that combine classroom courses with training on dynamic simulators
In addition to Operational Training Simulators (OTS), we provide operator training courses, including a certification upon completion of the course.
Training for Greenfield and Brownfield Sites
The training program aims to:
Improve safety, operational efficiency, and environmental protection
Ensure an on-time and procedural start-up
Reinforce efficiency and reliability of shift team work
During our expert-led training courses, the attendees will acquire a  technical background of process and equipment fundamentals, unit-specific information, and training on potential safety and environmental issues. Through training, operators gain confidence and reinforce shift teamwork.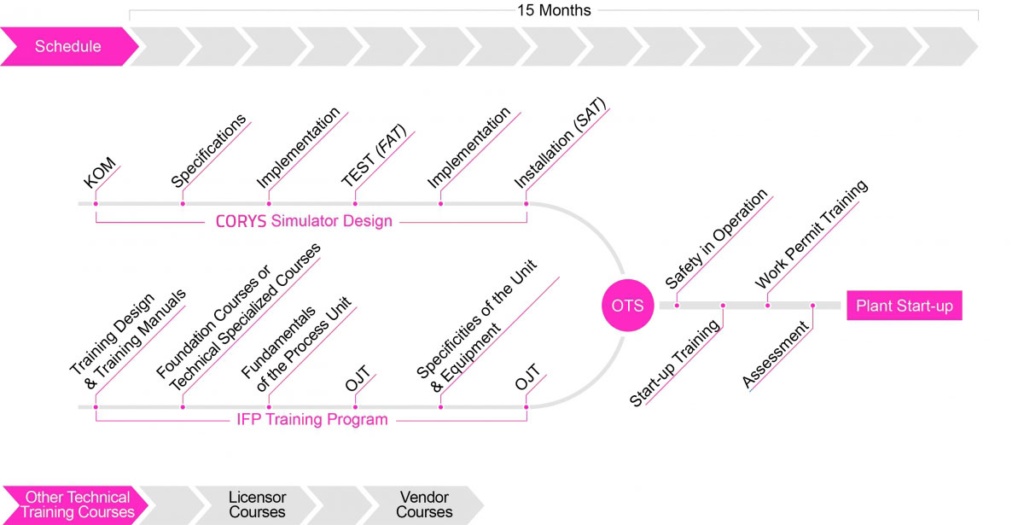 Simultaneous Training and OTS
Our training program coupled with the OTS ensures that professionals are equipped with the knowledge and skills needed to maximize their performance in the production unit plant.
The mixed Project Team is comprised of IFP Training lecturers and CORYS simulation experts.
Operators serve an important role in the plant. Trained and certified operators reduce the number of accidents and plant shutdowns. The Operator Training on Simulator is a reliable way for the assessment of knowledge and operational skills of operators, ensuring they are in compliance with the job requirements taking into account safety and environmental constraints.
The training can help with operator knowledge assessments, including but not limited to the:
Validation of competencies related to process and operational safety
Evaluation of the operators' abilities to adopt the appropriate behaviour in any operating situation design of procedure of the operator certification, and periodical re-certification.

Dynamic Engineering Studies
Multi-Purpose Dynamics Simulators
CORYS has been performing engineering studies and developing Life Cycle Simulators for more than 15 years.
Life Cycle Simulator / Multi-Purpose Dynamic Simulator
A Life Cycle Simulator is a virtual plant developed and used throughout the different engineering phases and throughout operational phases for detailed design, verification of processes and associated control and safety systems and operator training.
In the early design stage, developing a simulator provides a convenient way of validating plant procedures and driving critical engineering choices. Based on the chosen design, you can operate a virtual plant to evaluate reliable, safe and optimal operating practices.
Before commissioning, the virtual plant will then be used to :
Verify control and safety logics
Pre-tune instrumentation
Plan operations procedures
Train operations personnel
During operation, the virtual plant will replicate the real one to anticipate upcoming production, and refine operating strategy.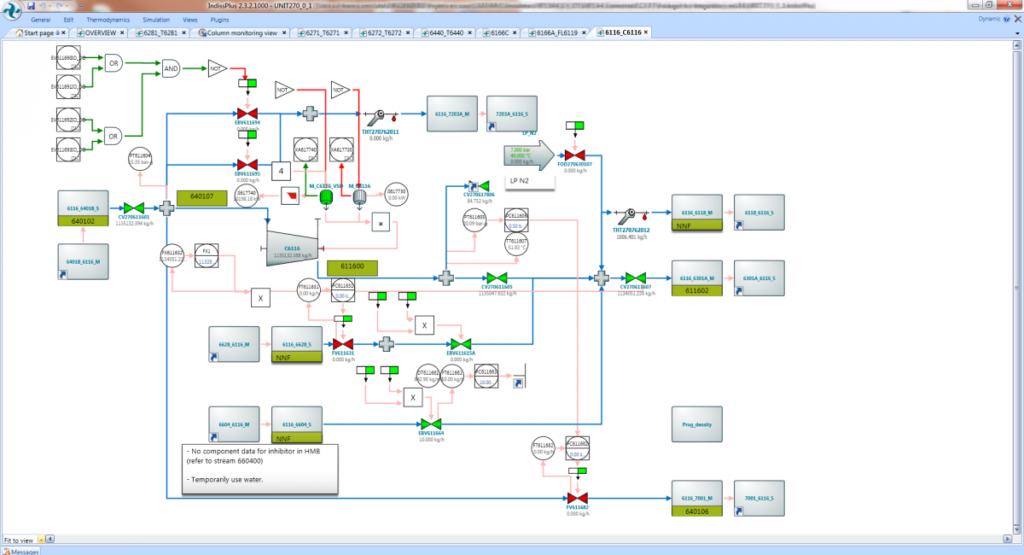 Dynamic Simulation Studies
CORYS' Engineering Team has gained valuable experience on Dynamic Simulation Studies and performed the following types of studies for major engineering companies and compressor manufacturers:
Compressor Studies (anti-surge, torque, shutdown and settle out pressure, load-sharing)
Cold box, highly thermally integrated process
FPSO and Oil & Gas Platforms Topside Facilities
High Integrity Pressure Protection System (HIPPS)
Safety studies – ESD/SIS enhancement
Emergency de-pressurization and flare relief
Integrated multiphase pipelines and production facilities – Flow assurance
Process design and controllability – Control enhancement
Third Party Provider of OTS and Virtual Commissioning
As a third party OTS provider, CORYS' team has experience with all major control and safety systems (DCS, SIS).
CORYS can provide third party expertise, and test and commission all major control and safety systems. CORYS' INDISS PLUS® process model can be integrated to the offline process automation systems and used to test control & safety system configuration and graphics.
CORYS INDISS PLUS process model can be linked to soft controllers of all major control and safety systems using OPC DA/UA or specific API.
To learn more about the CORYS's Life Cycle Simulator / Multi-Purpose Dynamic Simulator solutions that can be developed for your project, please contact us.
Benefit from Our Experience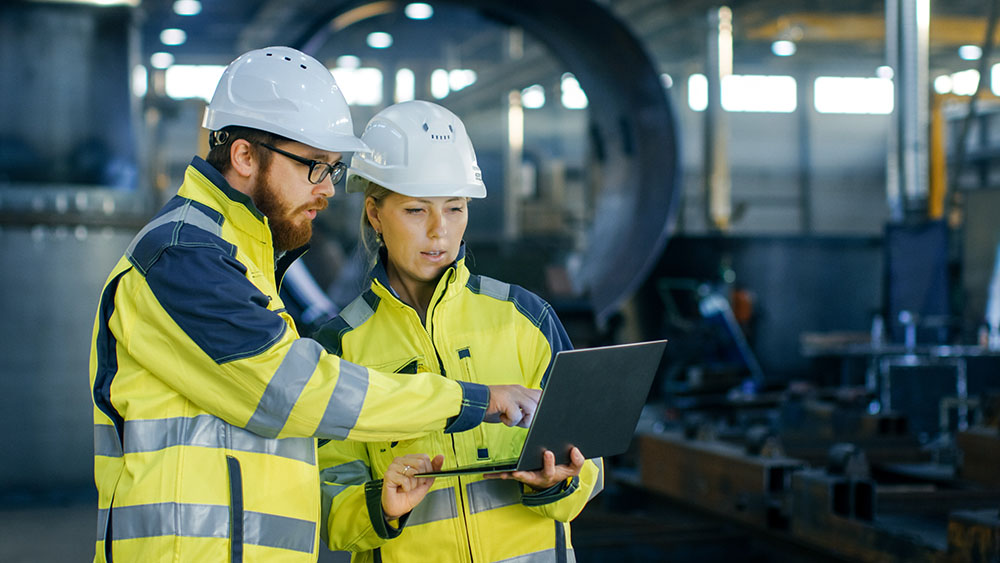 CORYS provides a range of consulting services to overcome challenges in your facility
CORYS engineers have decades of simulation experience and in-plant engineering expertise in refining, petrochemicals, oil and gas, and midstream operations.
Let us assist you troubleshoot plant incidents and validate operating procedures with dynamic simulation.
Our training experts can also assist your team to develop and improve training programs ensuring that your workforce is knowledgeable and efficient.