In February 2022 CORYS was selected to provide a rehost upgrade for the Tacoma Rail AAR-control-stand-style simulator.
Tacoma rail, which moves freight through the Port of Tacoma, plays a strategic role in the Tacoma, Washington area's economy. The project, similar to previous CORYS projects for CSX, KSC, CP, VIA Rail, G&W, and CN, will include new CORYS locomotive simulator software specific to the rail conditions in Tacoma Rail's territory, plus new computer hardware components.
In addition to the software and hardware upgrades, CORYS will also provide the computer-generated images (CGI) for Port of Tacoma yards and terminals, plus around 19 miles of track. The project also includes a high-fidelity model of the I-ETMS Positive Train Control system. In addition, CORYS, Inc. will add the latest version of train operating control displays available in locomotives manufactured by Progress Rail (formerly EMD) to its freight simulation platform as a fourth selection for locomotive control display configuration.
The project kicked off at a meeting on 28 February 2022 and is now well underway.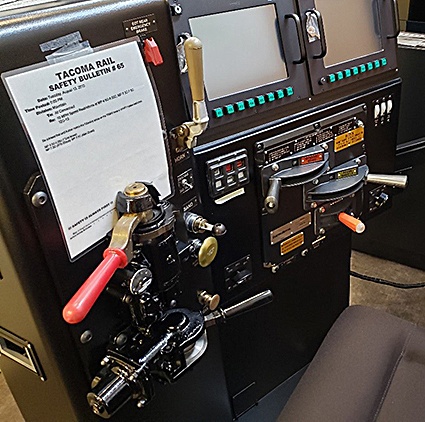 Greg Hayes, VP Business Development, CORYS, said