Engineering tools & platforms
Building on over 20 years of experience and multiple simulator projects, CORYS has developed a consistent set of tools to support conceptual design and licensing of nuclear reactors. ALICES © CORYS' technology can be used all along the engineering studies from detailed design until commissioning. It enables validating first each elementary system, then consistent sets of systems, then plant behavior in general.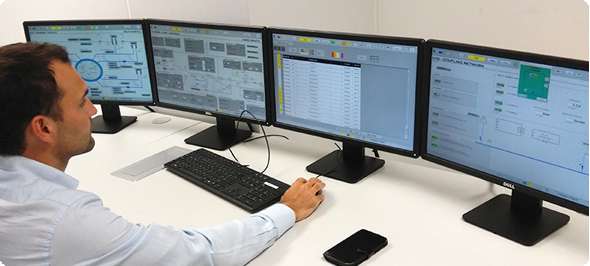 Simulation is particularly efficient to help engineers identifying problems and validating corrective solutions from the earliest phase of the development cycle. By providing a virtual view of the dynamic behavior of complex systems in normal, incidental or accidental operating conditions, design revisions can be anticipated.
CORYS' simulation technology is fast and efficient, thanks to its object-oriented design and its fully graphical interface. Its features have been adapted to be fully integrated in the engineering process. It provides accurate, high-fidelity system modeling tools. Its open architecture allows adding easily new modeling objects or code, and interfacing with third-party engineering grade simulation codes, DCS emulator or stimulated hardware.
References
France - France - 法国 - Frankreich
India - Inde - 印度 - Indien
Slovakia - Slovaquie - 斯洛伐克 - Slowakei