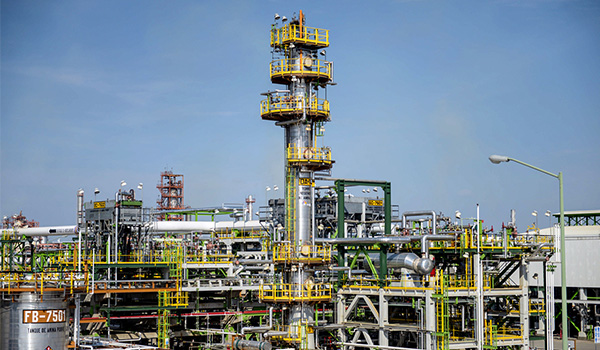 With eight new simulators dedicated to its oil
& gas business, Petroleos Mexicanos (PEMEX) will be able to provide certification for operators responsible for supervising processes. CORYS will also be training the Mexican team in charge of developing the simulators.
RSI (which merged with CORYS in 2017) has had a long-standing collaboration with Pemex, delivering 25 simulators dedicated to refining over the past twenty-five years. Nevertheless, the agreement signed in mid-2017 is exceptional in terms of its amount ($4 million); and in terms of its philosophy.
Make the programmers autonomous to conceive simulators in the future
"Our partners are seeking to capitalise on their know-how," explains Peter Herbert, CORYS Inc. Houston's
 Chief Operating Officer. " They are keen to develop operator skills and validate their existing abilities through certification. They also want to see their developers grow, so that they can go on to work on new simulators independently. "
The eight training simulators are tailored to four polyethylene units, one cryogenic air separation unit, a gas separation unit, an ethylene oxide unit, and an ethylene unit. CORYS is familiar with all of these procedures, having already dealt with them on many occasions during the course of other contracts worldwide.
Obtaining technical data from operating industrial sites – a major challenge
"The main source of difficulty, however, will be that of technical data acquisition," says Peter Herbert. Local staff is focused on operational concerns rather than seeking out and supplying the kind of information we need."
The Mexican programmers in maneuver, CORYS in support
The eight simulators are due to be delivered no later than August 2020. In practice, they will be developed one after the other, with deliveries taking place every two to three months. And as has already been mentioned, the work will be carried out by some twenty Mexican developers.
The developers in question are all members of the country's National Institute for Electricity and Clean
Energy (INEEL). CORYS will
be providing them with training and guidance in how to use Indiss Plus® throughout the duration of each project, for everything ranging from initial specifications through to development methods, best practice, acceptance, and so on.

STEPS is a blog eager to provide answers and to bring up new issues with simulation users.
Its information is based on 30 years of CORYS experience of simulation and on the feedback from our customers around the world, in the field of Transportation, Power and Hydrocarbons industries.