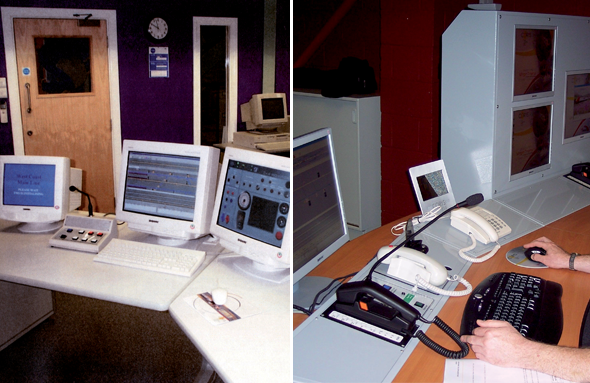 Renovating a simulator is very much cheaper than buying a new one and means its lifetime can be extended for a good ten years – and the maintenance contract is less expensive What criteria should transport operators use when deciding whether or not to renovate their simulators? We have identified six key factors.

Is your simulator over five years old?

Is using your simulator becoming complex?

Is performance patchy?

Have there been big changes to your environment?

Are your instructors clamouring for more detailed scenarios?

Are you keen to simulate more situations with a greater degree of realism?

Is your simulator over five years old?
If your simulator and its PCs are over five years old, they will not incorporate the major technical progress achieved since then by the IT industry.
If they are eight years or older, the risk of obsolescence is clear – can you be sure of finding the cards or drivers you need if there is a fault, or indeed a PC which is compatible with your version of Windows?
Some of our clients can deal with these issues by building up stocks of replacement parts. Be that as it may, faults increase in number over the years, while repairs take longer and become less reliable.
This is acceptable for 'lightweight' training schedules, but inconceivable for tight training schedules or following major recruitment campaigns.

Is using your simulator becoming complex?
Older simulators may have three times as many PCs as current models. This means more start-ups, more connections, and more synchronisation. This becomes complicated if it has to be dealt with on a daily basis, and may become a source of problems.
In addition, if you have acquired simulators in stages, you probably have several generations "cohabiting", with slightly different interfaces, line configurations and features.
This makes the task of the instructor more difficult and may even mean that not everyone can work on any machine. In this case, renovation is a good opportunity to move to a single generation.

Is performance patchy?
It may take five minutes or more to start up a simulator more than five years old, and as long again to change to a scenario involving another line – and a training day may involve as many as ten scenarios!
Instructors may not mention such issues, simply opting to put up with them: "I'll set up the room while the simulator is starting up, do a debrief on scenario 1 with the group while scenario 2 is loading", and so on.
However, if you install a simulator which is up and running in a matter of seconds and loads scenarios instantly, they will be the last to complain – and they'll be that much more effective.

Have there been big changes to your environment?
Embedded functions, onboard equipment, door logic, faults to be simulated, screen graphics, signalling, line environments and sometimes the actual route may all change over time, not to mention additions such as GSM-R.
This means there is a widening gap between the simulator and reality, whereas drivers need to "believe" in their training resource for it to work well.
In some cases, personnel have to resort to carrying out training on real-life equipment because the simulator is not up to the task. If you have reached this stage, you really do need to consider total or partial renovation.

Are your instructors clamouring for more detailed scenarios?
"The more you have, the more you want." Instructors use simulators on a daily basis and are always coming up with new exercises, new types of use, and fresh teaching applications.
The problem is that the tool may not be able to keep up. And no matter how good it is, ideas cannot be turned into applications overnight.
Renovation is the best way of incorporating the latest training developments and improvements in a single stroke.
Additions might include: eco-driving modules, which offer energy savings of 5-10%; trainee assessments which can be configured by level, skill set, or teaching aim; and instructor console features such as managing favourite scenarios, a helicopter view from outside the cabin, operating a number of controlled trains or even setting up a 'playlist' to string together multiple scenarios.

Are you keen to simulate more situations with a greater degree of realism?
The 3D images used in existing simulators are realistic, but they are not as good as those available on our computers or game consoles. This is due to the limits of the image generation engine.
However, CORYS has recently achieved a technological leap forward by developing Matrix, a new engine which is three times more powerful.


Computer Generated Images before renovating

Latest MATRIX Computer Generated Images
This has major teaching implications. For instance, night driving, which formerly had to be practiced in real life, can be simulated. Light source interference (such as a signal obscured by a low-lying sun or lit up by a lightning flash) can be faithfully rendered, too.
It is also easy to simulate varying degrees of fog and the resulting signal attenuation. All these features improve the driver's perception of distance and speed.


First deployments of 3D Matrix images

Welcome to 3D passenger simulation
https://www.corys.com/en/transportation-portail
https://www.corys.com/en/simulator-range

STEPS is a blog eager to provide answers and to bring up new issues with simulation users.
Its information is based on 30 years of CORYS experience of simulation and on the feedback from our customers around the world, in the field of Transportation, Power and Hydrocarbons industries.