V&V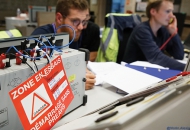 The Sceptre simulator delivered by CORYS in Spring 2017 enabled FRAMATOME to spend several months preparing for cold testing of the Flamanville 3 reactor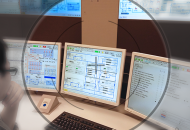 Simulation has resulted in a whole new way of carrying out de-bugging during I&C design. Bugs can be detected more cheaply, and spotted much earlier on; their root causes can be determined, and suggested solutions assessed. This revolution ...

STEPS is a blog eager to provide answers and to bring up new issues with simulation users.
Its information is based on 30 years of CORYS experience of simulation and on the feedback from our customers around the world, in the field of Transportation, Power and Hydrocarbons industries.