Training and Simulation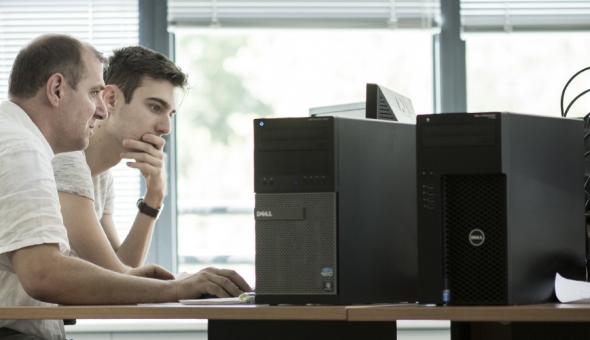 Training and Simulation
CORYS and IFP Training provide unique solutions combining classroom courses with training on dynamic simulators.
In addition to Operational Training on Simulator (OTS), we provide operator training courses that lead to a certification.
Training for existing plants or for new units
The training program aims to:
Improve safety, operation, and environmental protection
Ensure a good start-up, in terms of safety, operation, environmental protection and schedule
Reinforce efficiency and reliability of shift team work
Implement a typical training method that could be applied before start-up
During the expert-lead training courses, the attendees will acquire a solid technical background of process and equipment fundamentals, specificities of the unit, safety and environmental issues. They will gain confidence and reinforce shift teamwork efficiency thanks to a thorough practice of operation.

Simultaneous training and OTS
The training program coupled with the OTS project ensures that professionals are equipped with the knowledge and skills needed to maximize their performance in the production unit plant.
The mixed Project Team is comprised of IFP Training lecturers and CORYS Simulation engineers.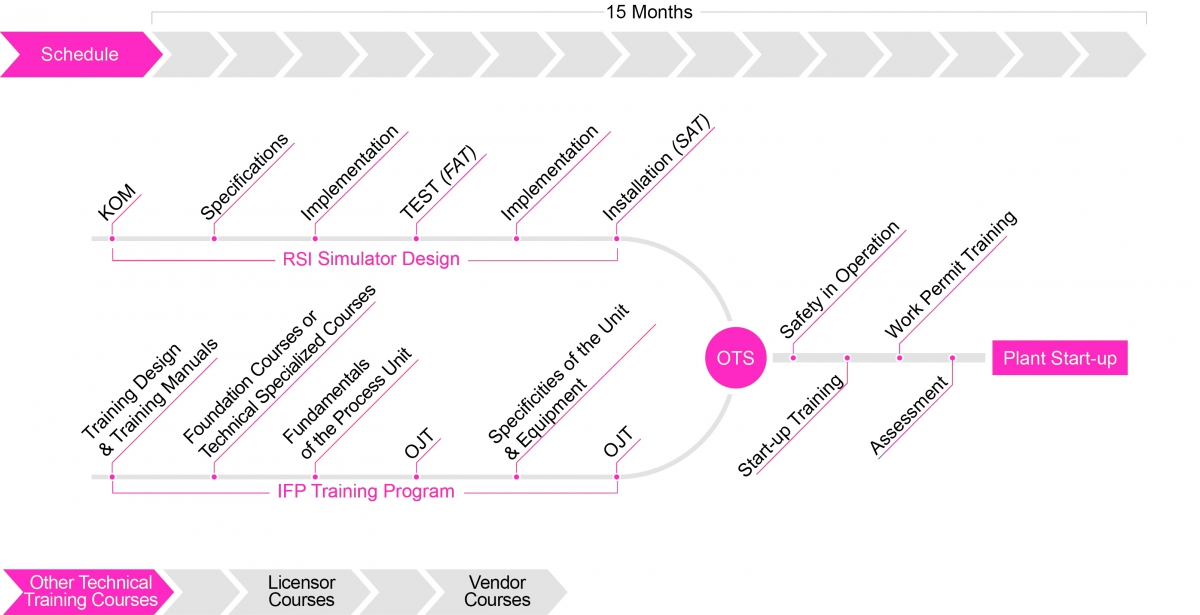 Operator Certification
Operators serve an important role in the plant. Trained and certified operators reduce the number of accidents and plant shutdowns. The Operator Training on Simulator (OTS) is a reliable way for the assessment of knowledge and operational skills of operators, ensuring they are in compliance with the job requirements taking into account safety and environmental constraints.
IFP Training can help with operator knowledge assessments, including but not limited to the:
Validation of competencies related to process and operational safety
Evaluation of the operators' abilities to adopt the appropriate behavior in any operating situation Design of procedure of the Operator Certification, and periodical re-certification.
Contact us to learn more about our Training Services.